Spring and Summer are the main seasons for deck building in Michigan and Illinois. During this season, we get many questions asking about the cost of a new deck. There are many deck-building companies out there but few can compete with the high-quality workmanship, materials, and knowledge that Miles Bradley provides. We will tell you all you need to know about the procedures and costs of getting a new deck built for your home. Our offices are located near Detroit and Chicago, serving both metro areas. It should be noted that cost can vary for different types of materials. The ranges below reflect the current year's prices, but will undoubtedly change year to year.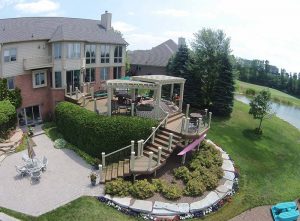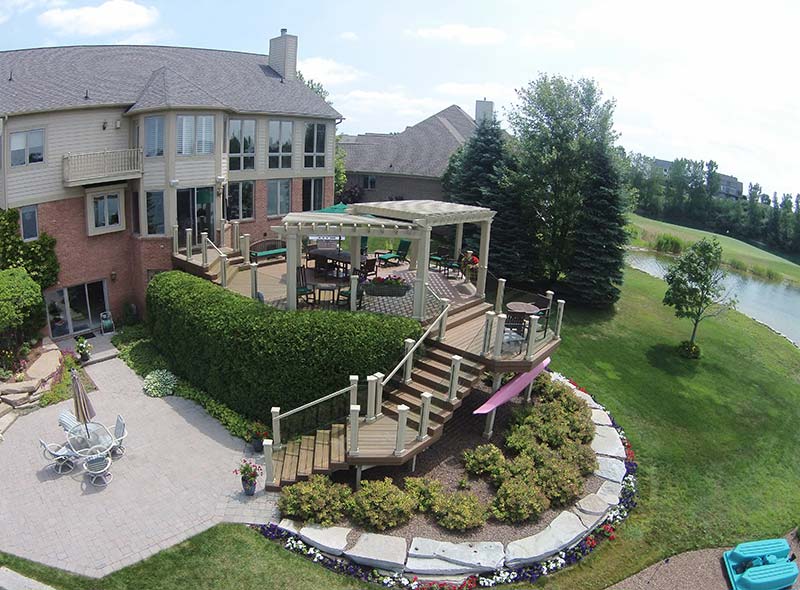 Miles Bradley cost guideline for a typical new custom deck construction.
The average deck is around 300-400 square feet.
A pressure-treated wood deck can cost around $15,000-$18,000 depending on how it is constructed.
Cedar decks can cost between $20,000 and $25,000 depending on the specs of the deck.
Composite decks can cost between $20,000 and $25,000. Despite the price, these decks are the best value. They are built to brave the elements so forget warping, weathering, and damage by insects. Check out our Trex Low Maintenance Composite Decks, there is no need to paint, seal, or stain.
Deck cost pricing includes; permits from the city, clean up, labor, material, warranty, and some beautiful rail lighting. (We add in to thank you for your business!)
The prices above are for complete deck construction. Your custom deck will vary within the pricing. Contact us for pricing on building a new deck for your home.
Custom Deck features can increase deck building cost;
Your options are endless! Keep in mind custom features such as curved rails, steel frames, spiral staircases, radius decks, and custom decking patterns can increase costs. Right now is the perfect time to have Miles Bradley help design and build your custom deck. Call our Detroit Michigan office: 248-478-8660 or our Chicago Illinois office: 847-920-7601 for new deck-building costs in your area.
Updated March 2021
Posted In: composite decking, Deck Builders
Tags: composite deck, cost of cedar deck, cost of decks, custom deck, deck construction, Illinois, Michigan, miles bradley, pressure treated wood deck