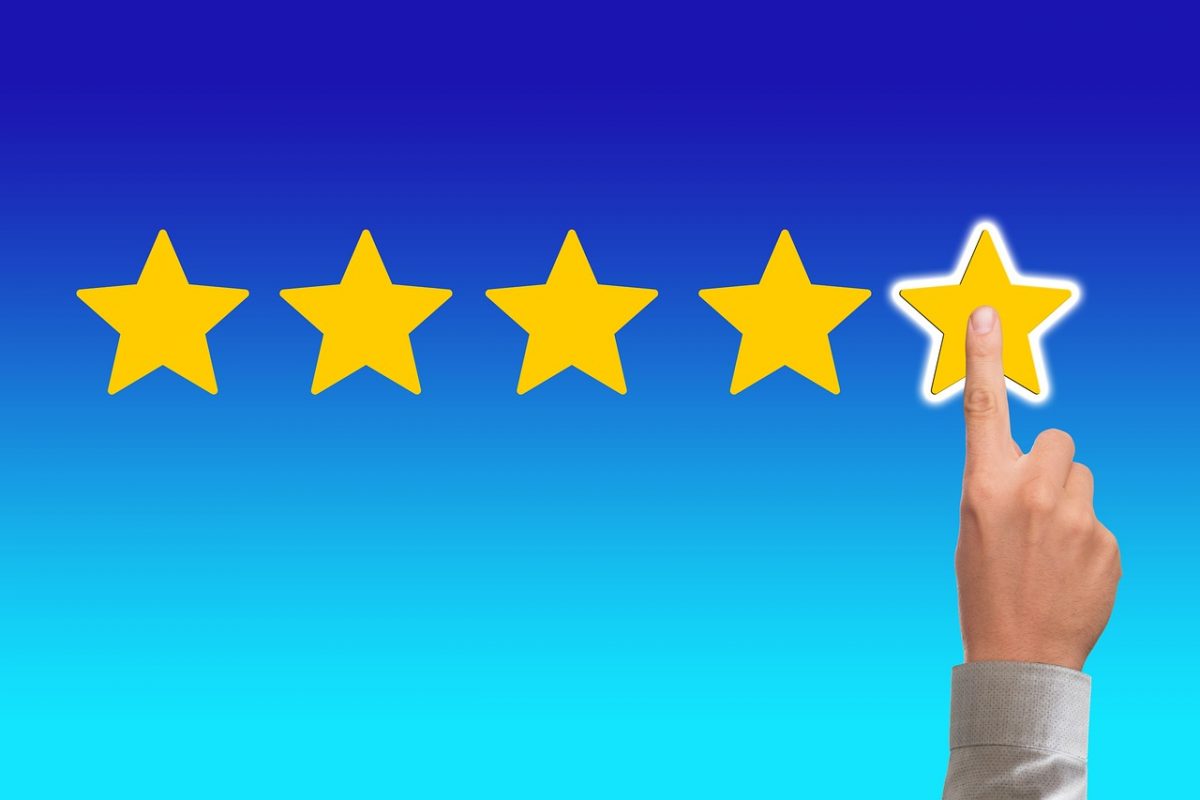 Did you know Google, Angie, and Facebook reviews can help your local business thrive? It cannot be overstated how important reviews are for a business. People hear it all the time but it's true. Positive and negative reviews can affect the success of a business. Don't believe us? Miles Bradley is here to explain the importance of reviews and how powerful they can be.
Importance of Reviews
First of all, let's go over some statistics about reviews. 90% of customers use online reviews before visiting a website. As a result, reviews can be the first introduction for many customers to a business. However, potential customers don't just look at one review before deciding to trust a business. Most people will read between 4-6 reviews before deciding to trust a business. The most important thing about reviews is that they are a trust factor. The majority of customers believe reviews as trustworthy. Consequently, people will use these accounts to help decide if they should trust a business or not. It is very hard to build trust with customers and reviews can help that. In addition, reviews have a lot of power.
Power of Reviews
To say a review is powerful is an understatement. Online reviews have a major impact on the reputation and success of a business. About 72% of customers say that positive reviews make them trust a business more. Furthermore, the majority of people will use a local business that has at least a 4-star rating. Also, negative reviews are just as powerful.  Most people will hesitate to visit a business that has a negative review. In fact, one negative review can make a business lose 30 customers. As you can see, reviews are influential. That is why you should support your local businesses with reviews!
Google, Angie, and Facebook Reviews for Miles Bradley
Since 1991, Miles Bradley has offered full-service design and building for custom decks. Our company strives for excellence as we have built a reputation nationwide as experts in low-maintenance decking and building products. Over the years, Miles Bradley has gotten many testimonials about our services. Now, we want to hear about your experience with Miles Bradley. Your reviews can help us continues to improve our services and strive to be the most trustworthy deck-building company in Michigan! Just use the button below to get to our review page!
---
Need deck building services? Get a quote!
Spring and Summer are the main seasons for deck building in Michigan and Illinois. During this season, we get many questions asking about the cost of a new deck. There are many deck-building companies out there but few can compete with the high-quality workmanship, materials, and knowledge that Miles Bradley provides. We will tell you all you need to know about the procedures and costs of getting a new deck built for your home. Our offices are located near Detroit and Chicago, serving both metro areas. It should be noted that cost can vary for different types of materials. The ranges below reflect the current year's prices, but will undoubtedly change year to year.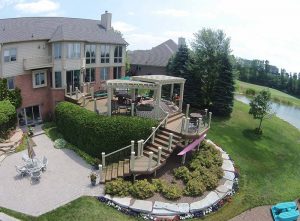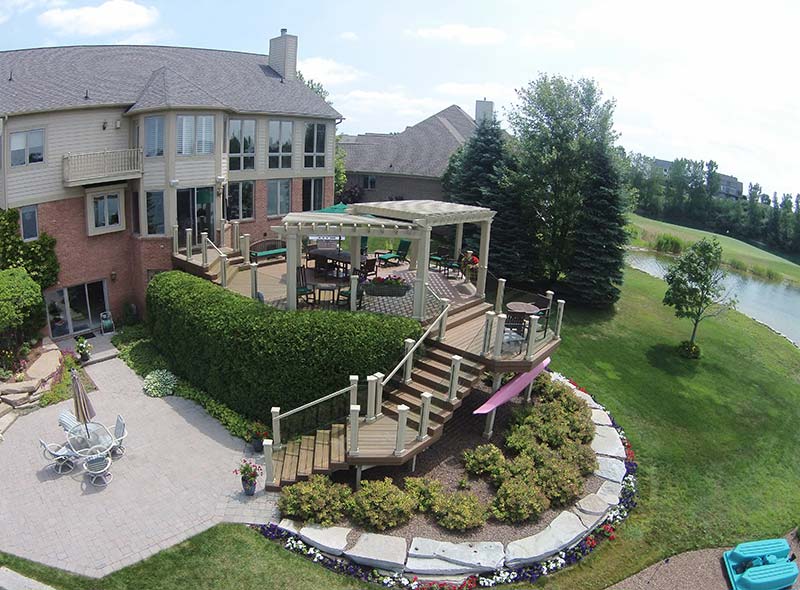 Miles Bradley cost guideline for a typical new custom deck construction.
The average deck is around 300-400 square feet.
A pressure-treated wood deck can cost around $15,000-$18,000 depending on how it is constructed.
Cedar decks can cost between $20,000 and $25,000 depending on the specs of the deck.
Composite decks can cost between $20,000 and $25,000. Despite the price, these decks are the best value. They are built to brave the elements so forget warping, weathering, and damage by insects. Check out our Trex Low Maintenance Composite Decks, there is no need to paint, seal, or stain.
Deck cost pricing includes; permits from the city, clean up, labor, material, warranty, and some beautiful rail lighting. (We add in to thank you for your business!)
The prices above are for complete deck construction. Your custom deck will vary within the pricing. Contact us for pricing on building a new deck for your home.
Custom Deck features can increase deck building cost;
Your options are endless! Keep in mind custom features such as curved rails, steel frames, spiral staircases, radius decks, and custom decking patterns can increase costs. Right now is the perfect time to have Miles Bradley help design and build your custom deck. Call our Detroit Michigan office: 248-478-8660 or our Chicago Illinois office: 847-920-7601 for new deck-building costs in your area.
Updated March 2021

Have you ever wondered what the difference was between a deck or a patio? They are very similar but one might fit or look better than the other in your backyard. It is important to understand the differences between a patio and a deck in order to make an informed buying decision.
Decks are platforms made of wood or composite materials. Also, decks work best if you have a sloped yard and you want to create a flat area. Homes that sit high above the ground are also good for decks. In addition, decks can be built as high as you need them, unlike patios.
Patio Options
Patios are normally built on flat ground. They are made of wood, concrete, or flagstone. It is also possible for them to be built on a sloped lot but building it can be more costly. If your door is ground level, then many people choose to have them built instead of a deck.
When deciding to get a patio or a deck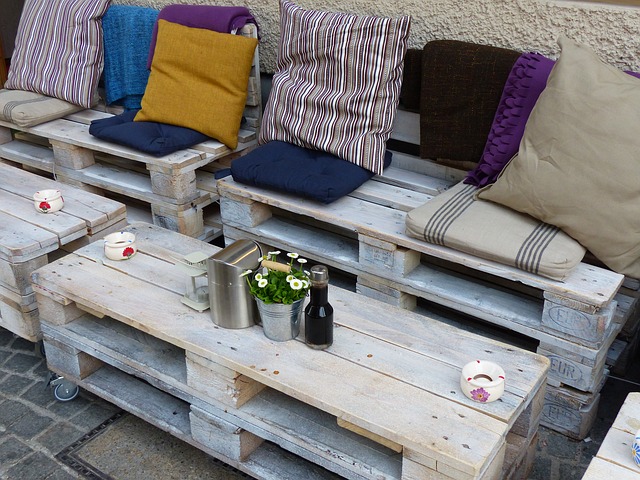 built, you should consider how many people you want it to accommodate and what activities you want to do outside. This will help Miles Bradley figure out traffic flow, safety measures, and size estimates. A growing trend in the deck industry is to build a multi-level deck with steps leading down to a patio. This is a great way to enjoy the benefits of both if you still can't decide which one to get.
Let Miles Bradley in Michigan build your next deck or patio. We have over 20 years of experience constructing decks on a variety of landscapes. We do great work and have excellent testimonials to prove it. A Miles Bradley deck comes with exceptional workmanship and is built with high-quality materials. Finally, contact Miles Bradley today to start your deck or patio project!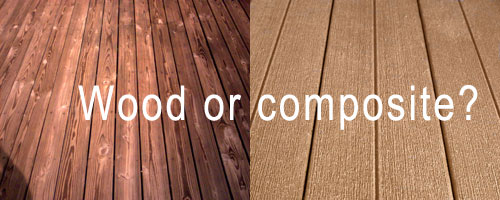 Are you in the market for a new deck? Does your home look like it's missing something? A deck is a great way to go! Whether you're replacing a new one or adding a deck to your home, your deck becomes part of your home and it is important to choose the right materials to use. Choosing what materials to have your deck built out of is one of the first things to decide. You have two main choices; composite wood or natural wood.
Composite Wood Difference
To decide which one suits better for you and your home you will need to consider four things;
How much maintenance and repair you will be willing to do in the future
The life span of the different materials
Your deck's appearance
The cost of the different types of deck material.
When choosing natural wood you will need to stain and seal your deck every year. Composite decking requires less maintenance than natural wood material. Composite wood will need to be cleaned but will not need to be stained like natural wood.
To consider the life span of the different materials you have to assess that wooden decks can crack and splinter from weather conditions and can also get more damaged from water and rot if they are not maintained properly. To repair wood decks can be stained and replaced if necessary. Composite decks do not crack or splinter but can fade and warp. They also have a tendency to scratch and stain. To repair composite decks can replace the scratched, warped, or faded pieces.
Composite Wood or Wood Deck Which To Choose
Choosing what type of appearance you want your deck and home to have is very important. Composite deck materials are made to look like wood and vary less in appearance than natural wood. It is not stainable and if it fades it will need to be replaced rather than stained. Natural wood decks are more attractive and can add a lot of value to your property. There are many stains and types to choose from than composite deck materials and can be re-stained when the color starts to fade not have to be replaced.
The final decision is cost; Natural wood tends to be less expensive than composite deck materials.
This decision will depend on preference and what works better for you and your home, there are pros and cons to both types. Whichever you decide you, your family, and guests will have a wonderful deck for years to come and we can build it for you!
Celebrate the Holidays in Downtown Detroit or Chicago!
On behalf of Miles Bradley, we would like to wish you happy holidays. We appreciate your business and we look forward to spending another year servicing you.
Here is a list of things to do in Chicago or Detroit during the Christmas season.
Fun Things to do in Chicago during the holidays
The Nutcracker
The Nutcracker during the holiday is a must-see. The production of The Nutcracker is being put on by the Joffrey Ballet Company at the Auditorium Theatre in Chicago, Illinois.  The performance will be running from December 5-28th, 2014 at 2:00 pm and at 7:00 pm.
Holiday Lights Segway Tour
Visit downtown Chicago during the holiday season on Segway. During the Segway tour, you will visit the Christkindlmarket, Christmas Tree at Daley Center Plaza, and the holiday lights at Millennium Park and Chicago's Theatre.
Fun Things to do in Detroit during the holidays
Wayne County Lightfest
The Wayne County Lightfest is the longest and largest show in the Midwest. It is running from now until December 31, 2014, but closed on Christmas Day. It features over four miles of holiday light displays.  The entry fee is $5.00 per car.
The Rink at Campus Martius Park
Ice skate in the heart of downtown Detroit at Campus Martius Park. This seasonal ice skating rink is open from now until March 1, 2014.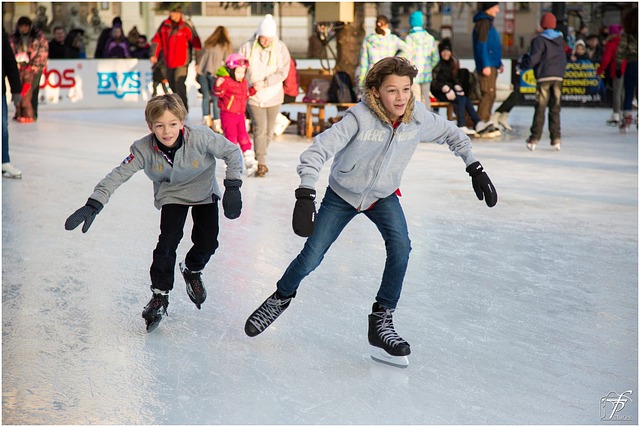 Have a great holiday!
Contact Miles Bradley for a quote. We are your affordable deck builders for multi-level deck buildings or pergolas or trellises that are low maintenance.