We specialize in custom-built decks designs with gazebos. Both screen and storm window options are available.
If you can think of it, we can build it. Square, bell shape, double sacked or even slotted are just a few roof styles of what is possible. You can add round columns, dentals or copulas for a added a trim detail.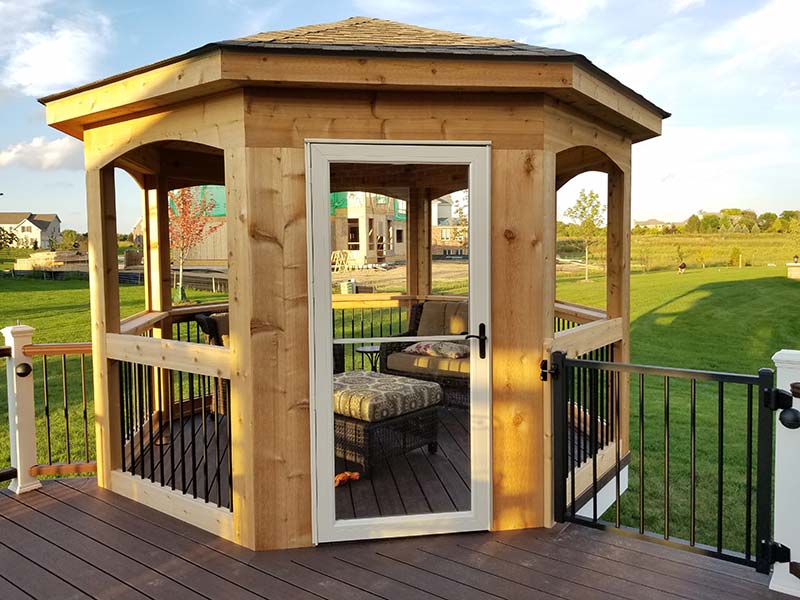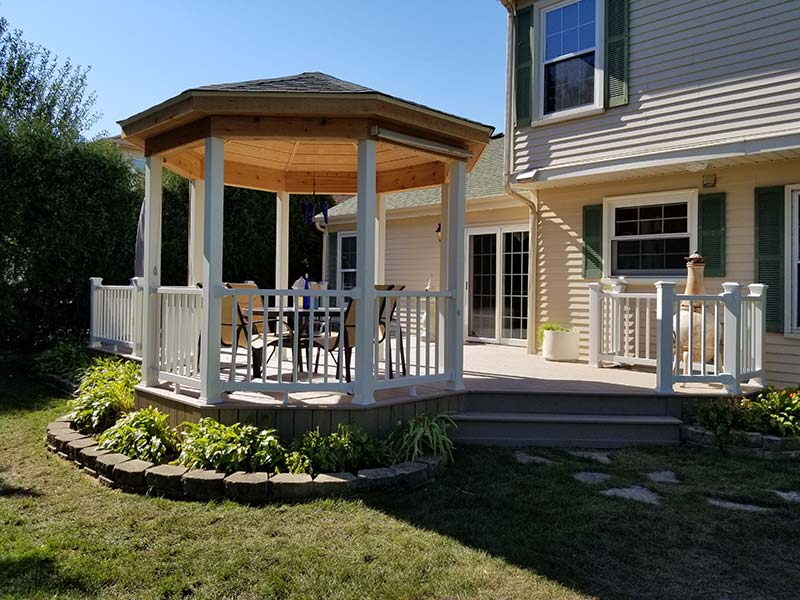 ---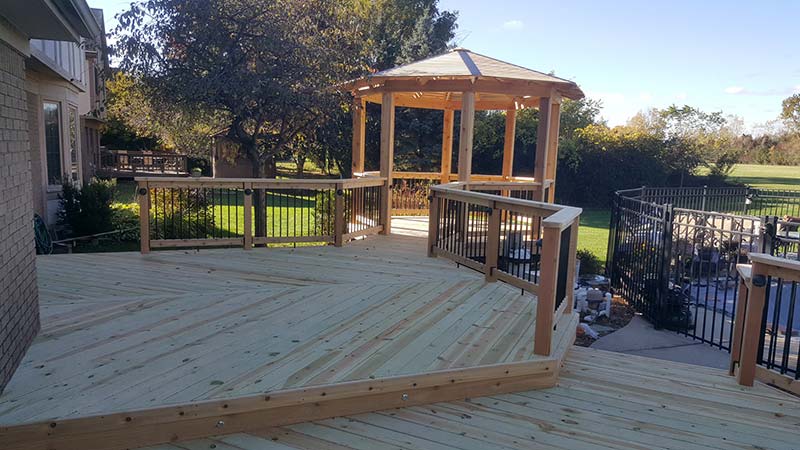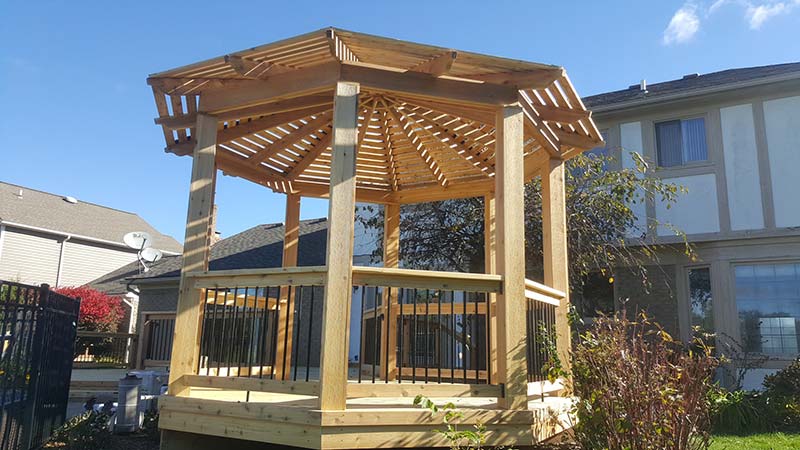 ---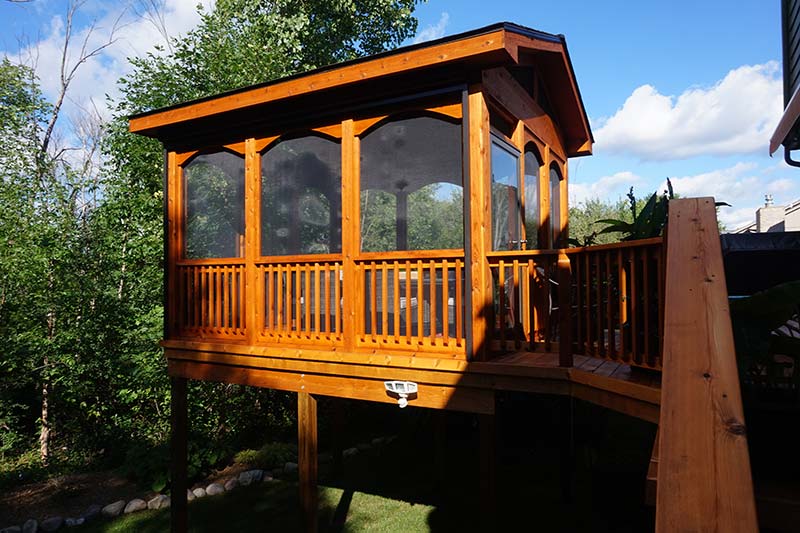 ---
The Value Of A Gazebo In Your Yard
When it comes to gazebos or pergolas sometimes there is confusion on which is which. A gazebo is usually hexagon or octagonal in shape with a dome-style roof to provide shade while enjoying the outdoors.  While a pergola has a more open roof to allow sunshine in. Most gazebos have built-in seating and are constructed of wood. In addition, outdoor curtains or latticework are used to add another layer of privacy.
Size and Shape Of Your Gazebos
The size of your gazebo depends on the area you have in your yard. The professionals at Miles Bradley Building can help you determine the size and design to go with. When it comes to the style you may want to have something that fits with the look of your home.  By installing a gazebo you are adding value to your home.  By having the gazebo you are adding more useful space for entertaining and making your yard unique.
When selling your home, if everyone has the same features but you have a unique area such as a gazebo it becomes more appealing. There are many benefits to building out your backyard. From decks to gazebos making your yard more appealing is always the way to go.  Finally, contact Miles Bradley Building today and we can help you with any great addition you want to add to your yard!