Are you looking to add features to your deck? Whether you are looking to spruce up your old deck or add to your new one, there are many features that can make your outdoor space shine. At Miles Bradley, we have many deck accessories that can only improve your deck. However, what are the best features to add to your outdoor living area?
Deck Lighting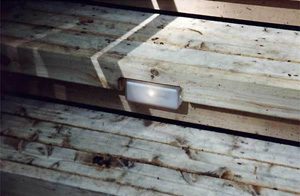 Deck lighting should always be the first feature to add to your deck. First of all, lighting adds some extra safety for your household and guests during the night. However, it can also add a special touch to your backyard. Depending on the lighting to install, you can set the ambiance of your deck at night. You can even add special bulbs to change the color of the light that is emitted. There is a variety of lights that you can add to your deck including:
Railing Lights 
Step Lights
Ceiling Lights
Screened Enclosures
When winter hits, many people have to forgo hanging out on their decks. After all, there is a limit to what you can do when your outdoor space is covered in snow. However, if you own a screened enclosure, you don't have to wait! Adding one of these enclosures allows you to expand your living area with a deck space shielded from the elements. You can drink hot chocolate inside your screened enclosure without feeling the bitter cold of winter. You can also take advantage of this space during the summer, protecting yourself from the shade. Miles Bradley specializes in constructing three and four-season enclosures.
Gazebos
Without a doubt, gazebos are always a charming addition to any outdoor area. In addition to adding another structure to provide shelter from sunlight, it is a natural place for people to interact in. You could have a small gathering under the shade or have a romantic moment with someone special. Our company builds custom decks with gazebo additions. Gazebos can be built with screen and storm windows, adding an extra layer of protection. These structures add value to your yard, so they are always a feature you should consider.
Under Deck and Dry Space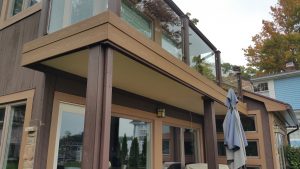 One of the disadvantages of certain decks is the lack of storage space. The majority of the time, people have to buy additional furnishing to help with storage problems or relegate items to the garage or basement. However, investing in your under deck or a dry space is a perfect solution! Walk-out basements provide the perfect opportunity to transform your under-deck area. Your under-deck can be a natural gathering place for outdoor activities. Adding some proper lighting and other items can make your under-deck a welcome addition to your outdoor space.
However, you can easily repurpose this space for dry storage. For those with a walk-out basement, adding a dry space can be the perfect solution to any storage problems. This additional storage can be the perfect place to relocate your outdoor furniture for the winter months. Furthermore, it can free up storage in other areas in your garage by placing your yard gear under your deck.
Other Deck Additions
There are plenty of additions that you can use to enhance your outdoor space, including:
Privacy Walls
Pergolas
Trellises
Columns
However, finding a company that you can trust is a different story. After all, you want professionals handling your deck. Fortunately, Miles Bradley is capable of building all of these structures. Since 1991, our company has been trusted to construct custom-built decks and other structures throughout Michigan and Illinois. With our experts, your yard will be in capable hands. Talk to one of our staff members today to see about adding features to your deck.
Custom Enclosure Builder Wixom, Novi, Commerce Twp, South Lyon, Orchard Lake
Here at Miles Bradley, we're more than just a great deck builder! We can also build your dream 3 season room, screened-in porches, or custom pergola in the Metro Detroit area. Check out these local custom enclosure projects built by Miles Bradley.
Location: Wixom, MI
You can see this custom-made 3 seasons room was just the touch this house needs to be able to enjoy Michigan's seasons while in the comfort of their own home. Finished off with cedar and T&G trim that made this custom order have the warm finishing touches it needed.
Final Price: $30,000
---
Location: Novi, MI
This three-season addition has taken the indoor/outdoor room to the next level. They added a gas-fired fireplace and an indoor bar to entertain guests in style. They added coffered ceilings, lights, and fans to make their porch into the main place to be in any of the seasons!
Final Price $38,000
Trex Deck Builder
---
Location: Orchard Lake, MI.
This little walk-out deck was just what this house needed to finish off its stone patio. You can see how the bent glass rail compliments the house and the stone patio. The customer wanted a low-maintenance Trex deck composite deck so they wouldn't have to worry about regular maintenance on their deck. The Trex Transcend decks are made for customers who want a deck that won't succumb to the wear and tear that our Michigan seasons can produce. Read more about them here.
Final Price: $20,000
---
Location: South Lyon, MI
The property owners of this walkout level screened-in porch had a view, and they wanted this addition to compliment it. We were able to add on the multi-level deck with the Trex Transcend Deck system with rail steps so they didn't have to worry about cleaning or fading. This deck created space to be in the winter and space outside for the warmer months. We loved it!
Final Price: $50,000
---
Location: Commerce, MI
We do more than just decks! Here you can see an elegant cedar timber pergola with round columns that we built for this client in Commerce Michigan. We wanted to upgrade their outdoor experience and give them the best service in the process.
Final Price: $10,000
So if you want to create the deck of your dreams let us help!
Pergolas and gazebos are becoming more popular additions to add value to your home. Have you recently had a pergola or gazebo added to your deck or yard in Michigan? If so, you may be wondering how you can decorate it for the winter. There are many creative decorating ideas for pergolas or creative decorating ideas for gazebos that will turn heads. Of course, without any work at all, the wood stain against Michigan's bright white snow is beautiful in itself, here are some simple additions that will truly make your pergola or gazebo stand out.
Gazebo Lighting
Adding simple holiday lighting to your pergola or gazebo will create a stunning ambiance that will illuminate your structure. Whether you select basic white lighting or another color, it will reflect beautifully off of accumulated snow. Because of the unique structure of your custom pergola or custom gazebo, your lighted snow-covered gazebo or pergola is sure to produce a great photo op!
Greenery
Whether you go with a faux garland or choose a real evergreen, you will create a stunning contrast to your pergola or gazebo finish. Garland can be wrapped around the posts of the bottom of your gazebo or pergola or draped from the roof. You may also choose to incorporate your lighting into your greenery by twisting it around as you would for holiday decorations. Some even add red bows in the center of draping or at the top of posts wrapped in garland to really add a holiday touch.
Whether or not you choose to decorate your gazebo or pergola is completely up to you. Check out some of the awesome winter decoration ideas for pergolas or winter decoration ideas for gazebos that we have found on Pinterest.
If you haven't contacted us to have a pergola or gazebo added to your home, it's not too late. In fact, this is the perfect time to schedule your pergola construction or gazebo construction in Michigan. With off-season building, you can save up to 20% on your project! Contact Miles Bradley today for more information.
Celebrate the Holidays in Downtown Detroit or Chicago!
On behalf of Miles Bradley, we would like to wish you happy holidays. We appreciate your business and we look forward to spending another year servicing you.
Here is a list of things to do in Chicago or Detroit during the Christmas season.
Fun Things to do in Chicago during the holidays
The Nutcracker
The Nutcracker during the holiday is a must-see. The production of The Nutcracker is being put on by the Joffrey Ballet Company at the Auditorium Theatre in Chicago, Illinois.  The performance will be running from December 5-28th, 2014 at 2:00 pm and at 7:00 pm.
Holiday Lights Segway Tour
Visit downtown Chicago during the holiday season on Segway. During the Segway tour, you will visit the Christkindlmarket, Christmas Tree at Daley Center Plaza, and the holiday lights at Millennium Park and Chicago's Theatre.
Fun Things to do in Detroit during the holidays
Wayne County Lightfest
The Wayne County Lightfest is the longest and largest show in the Midwest. It is running from now until December 31, 2014, but closed on Christmas Day. It features over four miles of holiday light displays.  The entry fee is $5.00 per car.
The Rink at Campus Martius Park
Ice skate in the heart of downtown Detroit at Campus Martius Park. This seasonal ice skating rink is open from now until March 1, 2014.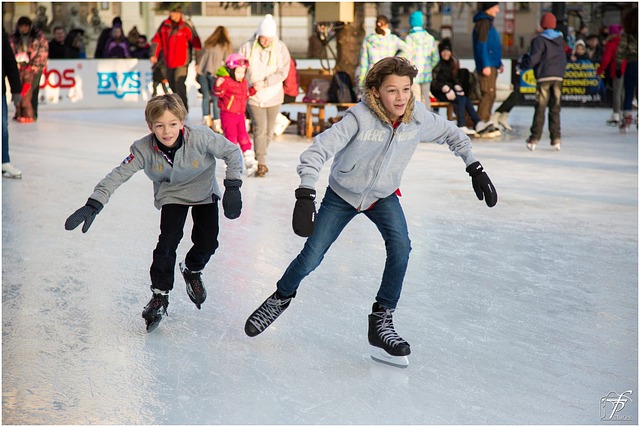 Have a great holiday!
Contact Miles Bradley for a quote. We are your affordable deck builders for multi-level deck buildings or pergolas or trellises that are low maintenance.
During the Spring and Summer months we all like to sit on our decks and enjoy the beautiful weather. But, when the sun is at its prime it can get uncomfortable and complete shade can make you chilly. The perfect solution is a pergola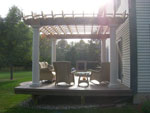 .
With  pergolas, you can enjoy the perfect combination of shade and sun allowing you to be comfortable all day long. But that is not all a pergola can be used for. They are a great option for enhancing your garden space, creating privacy, and believe it or not, increasing home value.
Pergolas are completely customizable. You can choose the type of wood used, whether you want a curved or flat roof, or the size of the wood used. Keep in mid the larger planks you use the more shade you will create for yourself.
If you are interested in increasing your home value with the creation of a pergola, Miles Bradley wants to help you! They have just extended their holiday coupon until February 1st. So, call today and schedule your building date!