Want to give your family the gift of fun outdoor time and increase the value of your home? Give the gift of a deck, three-seasons room, or pergola for you and your family to enjoy during the spring and summer months. Purchasing a deck for the summer now will not only save you money but also give you enough time to figure out how to decorate your deck.
We can build custom deck plans to suit your house or property plan. Our experienced designers have worked with many deck and house designs.  We can build any time of year and are currently running 10%- 15% off winter deck purchases.  We run deals all year long that can help make your new deck even better.
Give the Gift of Outdoor Summer Fun Now During The Winter
If you've always wanted a deck to enjoy your house or property on but don't know if you can afford it,  let's chat about our financing program.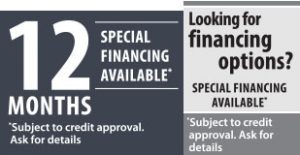 We are willing to work with you and help you apply for our 12-month financing program. Pending a good credit review, we'll make sure the application process is easy and assist you with your application for your new deck.
Not ready for a full deck but have always wanted a three-seasons room or enclosure for your house? We specialize not only in deck building but also pergolas, privacy walls,  three seasons rooms, Gazebos, Screen rooms, and trellises. Three seasons rooms and screen rooms let you enjoy the great outdoors while avoiding the worst of mother nature like an addition to your home. Avoid the snow, the bugs, and the rain with this addition. Any improvements you do to your house will add to the value of your home and your life.
This can be your year to finally get the deck of your dreams, and we want to help you realize it. Contact us to get your dream deck started.
Posted In: Decks, Winter Deck Building
Tags: deals, discount, financing program, seasonal, three seasons room, winter deck