The 2017 holiday season is finally ramping up! The recent snowfall has really made the winter season set in. Even though the beauty of the snow is a highlight of the season it may have you missing the summer months. If you want your summer of 2018 to be spent having fun in the sun consider adding on a sunroom or a low maintenance Trex deck. What better way to kick in the New Year than with the plan of adding on a deck or screened-in enclosure to your home! Giving the gift of a fun summer or investment into your home is something that everyone can get behind.
You may be asking yourself "Why should I buy a three-season room In December?". Well as we all know giving a gift that takes their breath away for the holiday. What better way to give the gift that you'll enjoy for years to come! This time of year is the perfect time to plan your deck installation for 2018. Our production and scheduling slow down this time of year, which means we can get your deck installed when you want. Getting your down payment in during our slow time ensures that you'll get your screened-in porch before we book up during the spring.
Can't wait until the spring or summer of 2018? Well, we can build during the winter too! We keep our production and construction going during the cold months as well as the warm ones. Miles Bradley also offers winter discounts on projects booked before the spring. So why wait? Contact us about the details before the gift opening begins.  
Why a Three-Season Room or Sun Room This Holiday?
It goes by different names, a three-season room, screened-in porch, or sunroom. They may have different names but they all give you the same thing: Enjoyment of the great outdoors from the comfort of your home.  
Three-season rooms or Sunrooms are a great way to experience the great outdoors without the bugs while keeping you cool and in the shade. Giving your home a sunroom gives you a place that you can relax, kick back, and enjoy the fresh open air.
So why wait? Contact us today and get your quote for your Christmas or Hannukah deck or three-season room today!
---
Want to give your family the gift of fun outdoor time and increase the value of your home? Give the gift of a deck, three-seasons room, or pergola for you and your family to enjoy during the spring and summer months. Purchasing a deck for the summer now will not only save you money but also give you enough time to figure out how to decorate your deck.
We can build custom deck plans to suit your house or property plan. Our experienced designers have worked with many deck and house designs.  We can build any time of year and are currently running 10%- 15% off winter deck purchases.  We run deals all year long that can help make your new deck even better.
Give the Gift of Outdoor Summer Fun Now During The Winter
If you've always wanted a deck to enjoy your house or property on but don't know if you can afford it,  let's chat about our financing program.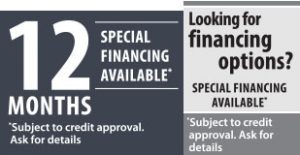 We are willing to work with you and help you apply for our 12-month financing program. Pending a good credit review, we'll make sure the application process is easy and assist you with your application for your new deck.
Not ready for a full deck but have always wanted a three-seasons room or enclosure for your house? We specialize not only in deck building but also pergolas, privacy walls,  three seasons rooms, Gazebos, Screen rooms, and trellises. Three seasons rooms and screen rooms let you enjoy the great outdoors while avoiding the worst of mother nature like an addition to your home. Avoid the snow, the bugs, and the rain with this addition. Any improvements you do to your house will add to the value of your home and your life.
This can be your year to finally get the deck of your dreams, and we want to help you realize it. Contact us to get your dream deck started.