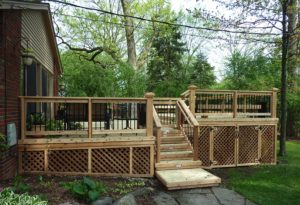 With winter on the horizon, many people will begin to put away their deck furniture if they haven't already. You may be wondering what you are going to do with it or where you are going to put all of your outdoor equipment. Many people are unaware that the under-deck area or dry space can actually be very useful if finished properly!
Under Deck Storage
Patios and decks add a lot of outdoor space, allowing you to expand your living space. However, people forget about the space underneath the deck. The under deck provides a great opportunity to add to your storage options. After all, hauling all your patio furniture and decorations to the garage is not ideal. It is a lot easier just to move these big items into a dry space under your deck.
However, you can put anything into this storage area. Need easier access to winter tools? Put your snowblower or shovel into the under-deck! If you have kids, you can keep your backyard clean and clear of toys by having them stored on the deck when you are done. Having additional storage space is always a bonus but some people are concerned what they store will be susceptible to water damage, bugs, or critters. That is why people need to hire professional construction companies like Miles Bradley!
Under Deck Construction
Miles Bradley Building and Remodeling will ensure your under-deck storage space has a proper seal, drainage system, and insulation leaving no room for damage to your stored items. However, if you don't want an under deck, why not add a dry space? If you don't need the additional storage, you can expand your living space even more with dry space underneath your deck.
During the Holiday season, Miles Bradley Building and Remodeling is offering specials to those who wish to get their decks built during the month of December.
Whether you are living in Detroit, Michigan, or Chicago, IL, Miles Bradley is here to make your deck or dry space beautiful!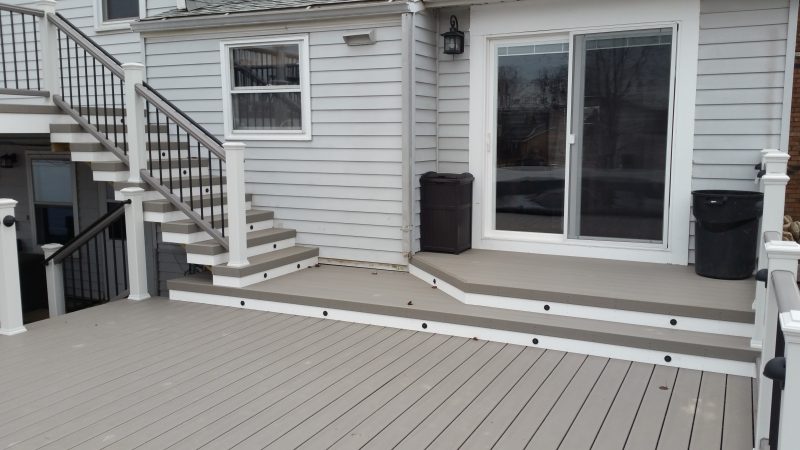 As spring's arrival gets closer and closer (no really, it's coming), the window for you to save big by having a deck built this winter at Miles Bradley is coming closer and closer to slamming shut. If you're someone who would love nothing more than to have a high-quality low maintenance composite deck or cedar deck built in Detroit Michigan or Chicago, IL, but can't quite afford it, then we have some great news for you: Financing is now available at Miles Bradley Building and Remodeling Inc!
Get Your Deck Built Now!
Being that it's tax season, now is an even better time than earlier this winter to have a deck added to your property. Because you can now take advantage of new financing plans. Furthermore, we are offering a six-month, as well as a 12-month plan. That is if you'd like to stretch the payments out a bit. When it comes to Trex decking, the right choice is Miles Bradley.  Also, we have certified Trex deck installers. In addition, we can help you decide the color and look of your new Trex deck.
When you can couple the opportunity to save big during the decking offseason. Also, you can make quick and easy monthly payments to do it. Instead, of putting one big dent in your savings account, it equals a big win for you, the customer. To learn the specifics about our new financing plans, contact Miles Bradley at either our Chicago office or Detroit office, today. Finally, you can call 248-478-8660 for Detroit or 847-920-7601 in Chicago. You can also request a quote today.
Want to give your family the gift of fun outdoor time and increase the value of your home? Give the gift of a deck, three-seasons room, or pergola for you and your family to enjoy during the spring and summer months. Purchasing a deck for the summer now will not only save you money but also give you enough time to figure out how to decorate your deck.
We can build custom deck plans to suit your house or property plan. Our experienced designers have worked with many deck and house designs.  We can build any time of year and are currently running 10%- 15% off winter deck purchases.  We run deals all year long that can help make your new deck even better.
Give the Gift of Outdoor Summer Fun Now During The Winter
If you've always wanted a deck to enjoy your house or property on but don't know if you can afford it,  let's chat about our financing program.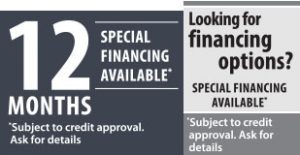 We are willing to work with you and help you apply for our 12-month financing program. Pending a good credit review, we'll make sure the application process is easy and assist you with your application for your new deck.
Not ready for a full deck but have always wanted a three-seasons room or enclosure for your house? We specialize not only in deck building but also pergolas, privacy walls,  three seasons rooms, Gazebos, Screen rooms, and trellises. Three seasons rooms and screen rooms let you enjoy the great outdoors while avoiding the worst of mother nature like an addition to your home. Avoid the snow, the bugs, and the rain with this addition. Any improvements you do to your house will add to the value of your home and your life.
This can be your year to finally get the deck of your dreams, and we want to help you realize it. Contact us to get your dream deck started.
Did you know that the cost of lumber is considerably lower during the winter months? Lumber prices tend to fluctuate depending on the time of year. One of the main reasons why the wintertime is the absolute best time to have your deck built with Miles Bradley is because it's the time when lumber is the cheapest!
Lower demand for construction throughout the U.S., in general, has lowered the cost of lumber nationwide, but the demand is especially lower during the winter months as fewer people are embarking on their outdoor projects. This is where you can step in and become the big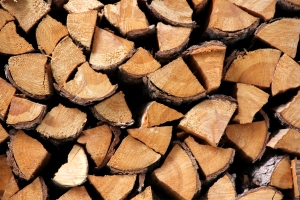 winner.
We build our high-quality decks, screened enclosures, gazebos, staircases, railings, or other great products in Michigan all year round, and we offer winter specials of 10-20% off your project!
It's similar to the saying, "out of sight, out of mind" when it comes to having your deck built during the cold winter months. You naturally don't think to have a deck built when you open your back curtains and just see mounds and mounds of snow, which we understand. But by the time the weather warms up, and you realize you enjoy being outside more often, you begin to think about adding on to your home. By thinking ahead and allowing us to take advantage of lowered costs of lumber right now during the winter, you not only save money but you make it so that you can lounge on your deck on the very first nice day of the year!
The low-maintenance composite decks we build in Michigan can't be beaten, so don't wait until the weather warms up and the price of lumber increases to start your project. Contact us now! Also, time is running out to capitalize on our offer of a free set of six rail lights with a photo/cell timer when you purchase your new deck. The deal expires on February 28 so make sure you don't miss out!
If you are looking to save time and money when cleaning and setting up your deck next spring, now is the perfect time to get a head start on preparing your deck for the winter. There are a few precautionary steps that you can take which will eliminate the surprise and/or expense come spring
Thoroughly clean your deck. Before doing anything else to prep your deck or patio for the winter, cleaning the entire deck is a must. Using a formulated deck cleaner, wash away dirt, dust, mold, or mildew from corner to corner.
Smooth your decks finish. Walk around your deck and search for cracked or chipped areas of your deck's finish. You will want to fix these problems as they will worsen and possibly damage your wood come spring. Depending on the type of finish you have on your deck will determine the proper products for removing areas of finish that need to be restored.
Restore your deck's finish. After you have removed the unwanted finish from your deck, you will want to restore it before winter comes. If you leave them unfinished deterioration of the deck's wood will occur, causing the need for wood replacement.
Seal your deck. Using a water repellant wood sealer, cover your entire deck. The water-repellant will prevent sitting water from damaging the wood. Moisture spikes during the winter, as snow and ice tend to sit on decks. Not sealing your deck can cause wood to crack or warp from moisture.
Following the above steps can significantly save you from costly repairs. If your deck is already in need of replacement contact Miles Bradley Building and Remodeling in Michigan or Chicago, IL today, and ask about our low maintenance decks, eliminating the need for winter preparation!