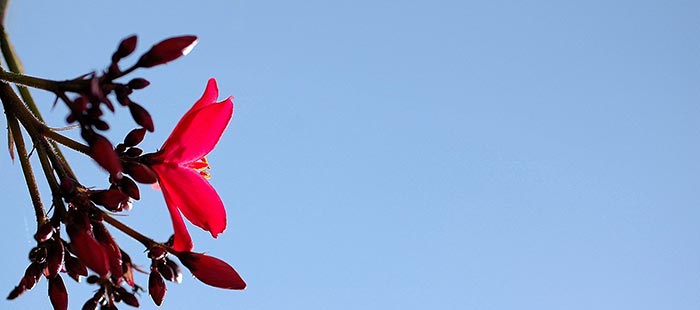 This past winter was one to remember. Not only was it one of the coldest winters we've had in a long time, but it was also one of the snowiest winters, too. It seemed as if every day there was something going on with the weather. If it wasn't snowing, it was hailing–if it wasn't hailing, it was windy. The list goes on and on…
With the ongoing commotion of all of the recent winter storms, there really hasn't been any time to keep your deck in tip-top shape until now. Spring is in full course and these helpful tips, it'll help you learn how to properly clean and maintain your deck for this season.
Spring Deck Cleaning
Too many homeowners nowadays think that spring deck maintenance is all about cleaning. I mean, sure, a great deal involves that, however, what they don't realize is that maintenance is all about systems, structures, and appliances. Checking to make sure that your deck, patio, porch, and stairs are cleaned is also something one should be aware of when it comes to spring deck cleaning.
Here are some spring deck maintenance and cleaning tips to make this transition a smooth one:
Hose off your patio-removing the debris from your furniture is very important. This will help in the spring preparation process.
Scrape leaves-check in-between your deck boards with a putty knife.
Pressure wash-pressure washing your deck makes spring cleaning a whole lot easier. Take your time when it comes to this because if done incorrectly, it can cause damage to your decking material.
Repair your deck-if you notice something out of place, in regards to your deck, be sure to get it fixed asap.
Wood Decks vs Trex Decks
Deciding between wood decks and Trex decks has its pros and cons. First and foremost, wood decking requires a lot of cleaning, sanding, and staining. It's easy to get worn out and can create splinters. Trex decks, however, do not require much maintenance. These types of decks are made from 95% of recycled materials and resist warping, weathering and even, insects. Low-maintenance decks, such as Trex decks, will be a better investment in the long run.
If you are looking for a decking contractor to help design your dream deck or if you are looking for more information regarding spring deck maintenance and cleaning, contact Miles Bradley today. We even give out free quotes! We look forward to hearing from you soon.
Posted In: Decks, Low Maintenance Decks