A wood deck can really show its age over the years. Also, the maintenance to maintain your wood deck can be more than a little annoying. That is why more and more homeowners are seeing benefits of composite decks. Composite decks made from Trex materials can maintain the beauty of the deck for years to come with little to no maintenance. There are several advantages to a composite deck over a wood deck and we will cover a few.
Benefits Of Composite Decks – Low Maintenance
Wood decks need constant upkeep each season. From sanding to staining there is almost always maintenance that is needed. Where a composite deck would just need some soap and water to clean it up once a year. In addition to being durable and low maintenance, a composite deck made with Trex materials has a 25-year fade and stain warranty.  Another benefit of a composite deck is the durability.
Composite decking is designed to resist scratching, fading, staining and mold. Also, a composite deck is insect proof. Another factor is the aesthetics of a composite deck. With a multitude of color choices, and a natural look homeowners can really choose the exact look they are going for. Environmentally friendly is another aspect of these decks. The deck boards themselves are made from recycled materials.
Finally, the value is another added benefit. Initially, a composite deck may be higher but in the long run with way less maintenance and a longer durability, you will save money. If you in search of an experienced composite deck builder then look no further than Miles Bradley. We have built hundreds of composite decks throughout the years all over Michigan and Illinois. You can visit our portfolio of decks here.
Give us a call today in the Detroit area at 248-478-8660 or for the Chicago area at 847-920-7601 and see what Miles Bradley can do for you!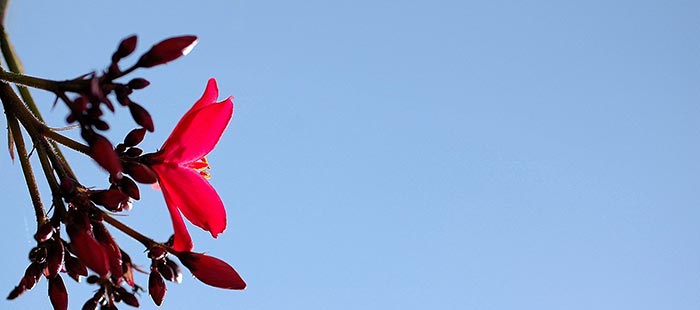 This past winter was one to remember. Not only was it one of the coldest winters we've had in a long time, but it was also one of the snowiest winters, too. It seemed as if every day there was something going on with the weather. If it wasn't snowing, it was hailing–if it wasn't hailing, it was windy. The list goes on and on…
With the ongoing commotion of all of the recent winter storms, there really hasn't been any time to keep your deck in tip-top shape until now. Spring is in full course and with these helpful tips, it'll help you learn how to properly clean and maintain your deck for this season.
Spring Deck Cleaning
Too many homeowners nowadays think that spring deck maintenance is all about the cleaning. I mean, sure, a great deal involves that, however what they don't realize is that maintenance is all about systems, structures and appliances. Checking to make sure that your deck, patio, porch and stairs are cleaned is also something one should be aware of, when it comes to spring deck cleaning.
Here are some spring deck maintenance and cleaning tips to make this transition a smooth one:
Hose off your patio-removing the debris from your furniture is very important. This will help in the spring preparation process.
Scrape leaves-check in-between your deck boards with a putty knife.
Pressure wash-pressure washing your deck makes spring cleaning a whole lot easier. Take your time when it comes to this because if done incorrectly, it can cause damage to your decking material.
Repair your deck-if you notice something out of place, in regards to your deck, be sure to get it fixed asap.
Wood Decks vs Trex Decks
Deciding between wood decks and trex decks has its pros and cons. First and foremost, wood decking requires a lot of cleaning, sanding and staining. It's easy to get worn out and can create splinters. Trex decks, however, does not require much maintenance. These types of decks are made from 95% of recycled materials and resist warping, weathering and even, insects. Low maintenance decks, such as Trex decks, will be a better investment in the long run.
If you are looking for a decking contractor to help design your dream deck or if you are looking for more information regarding spring deck maintenance and cleaning, contact Miles Bradley today. We even give out free quotes! We look forward to hearing from you soon.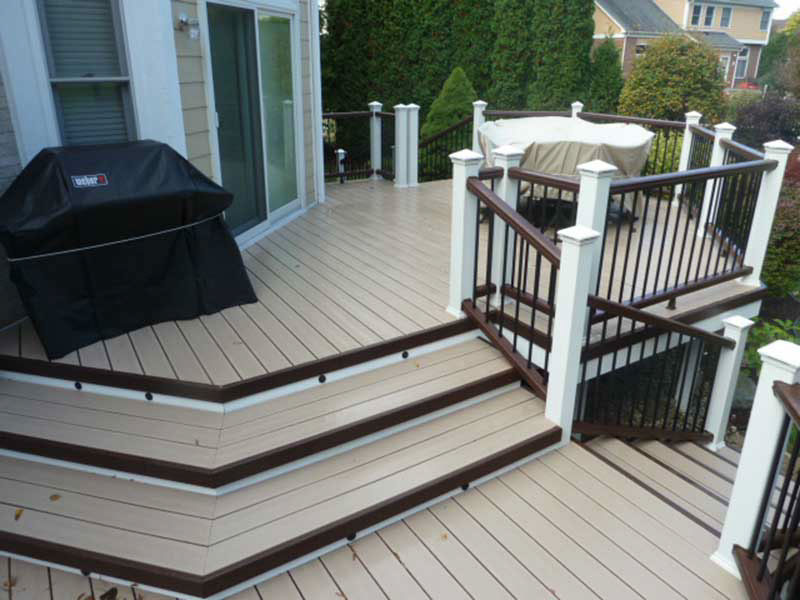 When looking for low cost decks Michigan, look no further than Miles Bradley Building and Remodeling. We have built decks all over Michigan. Also, we are experts at building low cost decks on time and done right.
Miles Bradly specializes in low maintenance decks that will be a beautiful addition to your home for years to come. In addition to low cost decks, we also install Gazebos, Pergolas, and Enclosures. In Michigan, there is only one clear choice when it comes to installing decks and that is MIles Bradley.
Low Cost Decks Installed
If you are looking to have a deck installed this spring or summer, then you should act now. Beat the rush and request a quote today to guarantee to get your deck installed this year. Act now and get a free 6 Light Rail Kit Installed with Deck Purchase! Deck lighting gives your deck a unique look and ambiance that cannot be beaten.
Furthermore, when choosing Miles Bradley to install your low cost deck, rest assured you are getting experienced deck builders that can handle all your needs. Our clients are from all over Michigan, from Canton to Novi, our clients highly recommend us! Also, at Miles Bradley, we are certified Trex Deck Builders. A Trex deck is a low maintenance composite deck, that maintains the look of a wood deck with little to no maintenance.
Trex decking comes in a variety of colors to choose from. Our talented representatives can help you decide which is best for you. Miles Bradley has won the Super Service award from Houzz and Angie's List. Need financing? Here at Miles Bradley, we have financing partners that can help you secure financing for your new deck. Finally, give us a call today at 248-478-8660 or use our easy contact form and see what Miles Bradly Building can do for you!
Enjoying the outdoors, hosting friends and family, and having a grill space for your inner grill master, with the custom deck of your dreams! We here at Miles Bradley Building and Remodeling in Illinois want to build your dream deck this year. We will help you every step of the way from brainstorming to planning, blue prints and then building your custom deck, all while you watch it come alive. Let us show you some pictures of custom decks we've built in the past year for some inspiration!
Custom Deck Design
 Elgin, Illinois
It's amazing what a deck can do for a house. Not only are you increasing your property value, but you are also creating space to entertain and enjoy the great outdoors. As you can see from this deck picture, these guys took their backyard up to the next level with a Trex Trancend deck with Aluminum Rail. This house went from drab to fab overnight, and will last long enough for you and your guests to enjoy it.
Price: $20,000
Multi-level Composite Decking Design
Elk Grove Village, IL
If you've ever dreamed of getting a pool, but couldn't justify getting an in-ground pool, this is a great alternative. This family bought an above ground pool, then we built the multi-level deck around it. Not only do they now have space for the pool and the hot tub, but they also created an area to entertain guests comfortably around the above ground pool. What we like most about this design is the how the multi-level deck created a space to keep the hot tub isolated away from the elements and give the owners a little privacy. Along with providing a classy and easy accessible way to enter the pool.
Price: 40,000
Low Maintenance Custom Design Trex Deck
Hoffman Estates, IL
This was another customer who wanted to have a space to entertain guests and be able to cook out without worrying about their deck getting damaged. They wanted to utilize the Trex Transcend low maintenance composite deck material, so cleaning up after a night with guests would be a breeze. Trex is known for their mold resistant, scratch resistant deck material made for recycled material, so you know your in good hands. As you can see, the product can speak for itself when it comes to look.
Price: 40,000
Trex Transcend Deck with Hot Tub Privacy Gate
Palatine, Illinois
This particular customer wanted to have a deck that would be low maintenance, easy to clean and give them the privacy they wanted when they use their hot tub. So we built them a deck that utilizes Trex Transcend Deck for a low maintenance, fade resistant, easy to clean deck they could enjoy all year round. We included a composite wall with a gate so they could have the privacy they desired for their hot tub. We love how it came out.
Price:  $35,000
Cedar Gazebo Deck Project
St. Charles, IL
We're not just one the best professional deck builder in Illinois (and Michigan), but we can also will help you build the gazebo of your dreams. Here you can see a job we did in St. Charles, Illinois. We helped this owner not only create a wonderful outdoor/indoor screened in gazebo space, but we also helped them build up the deck of their dreams. We custom built their deck in Western Red Cedar and complimented it with aluminum Balusters, rail lighting, and topped it off with shingles that matched their houses roof.
Miles Bradley Building & Remodeling, Inc. in Illinois is located at; 3 Golf Center #403, Hoffman Estates, IL 60169. Reach us at 
(847) 920-7601. We've got the experience, skill, and professionalism you look for when building your perfect deck. If you want to start down the road to get your newest and best home accessory, we can help. Request a quote anytime on your dream deck project.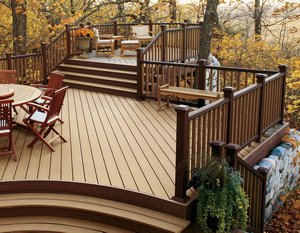 Overtime, the decking industry has made drastic improvements to materials used to create your dream deck. Trex or Timbertech are very popular composite decking companies, manufacturing composite decking materials which give homeowners the wood look they want, yet easy maintenance and longevity. As time continues to pass, composite decking continues to transform and other composite decking manufacturers are being introduced.
If you are planning on having your dream deck constructed out of low maintenance composite decking materials, Trex or Timbertech both supply high quality decking materials and have very similar collections for you to choose from. So what is the difference between the two? Which should you choose?
The decision on when to choose Trex composite decking or Timbertech composite decking is completely up to you. As far as the product goes, they are very similar and both offer the same low maintenance aspect that everyone is searching for. You may realize that your decision on which company to select may come down to texture, color or customization's you wish for your deck or landscaping project to have.
At Miles Bradley, we construct your low maintenance dream deck with the highest quality Trex or Timbertech composite decking materials. Our decking professionals will review your deck plans and help you determine whether Timbertech or Trex composite decking is right for you. Contact our professional deck builders today so we can get started.
View Trex Composite Decking Collections