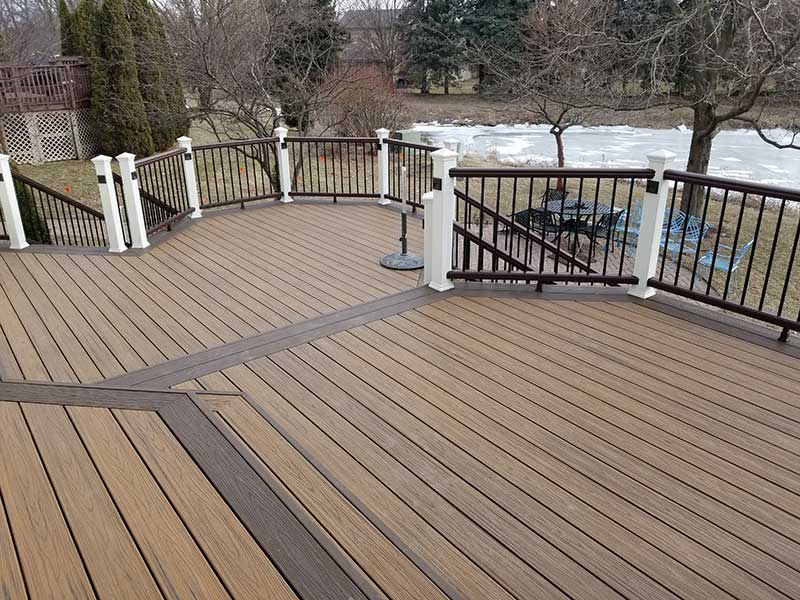 Fall is the perfect time to perform deck maintenance. Not only is the weather much cooler than the Summer weather but it is also the perfect time to perform safety checks before the Winter. Trex decking is incredibly low-maintenance and also hassle-free! Caring for Trex decks is extremely easy, especially in the Fall. Only occasionally you have to perform any maintenance. Here are a few simple tips on how to maintain your Trex deck in the Fall. 
Simple Maintenance Tips To Maintain A Trex Deck
Why Should You Get Trex Decking?
Trex decking is a hassle-free, low-composite, and eco-friendly decking material. Made from 95% recycled materials, Trex planks contain special three-sided shell protection. This allows the planks to retain their beautiful look for many years in the color of your choice.
Here at Miles Bradley, our distinguished installers are experienced and certified Trex Platinum Contractors. We know how to install Trex and make it look its best. To get your new deck installed, contact us today and request a free quote. We can't wait to hear from you!
Posted In: Deck Cleaning, Deck Maintenance, Low Maintenance Decks, Trex Decking