Do you have a composite deck but don't know how to properly take care of it? Because composite decks are made from wood byproducts (i.e. wood chips, sawdust) and plastics, they require less maintenance work than other wood decks. These types of decks come in a variety of styles, colors, and grains to choose from.
Taking care of your deck isn't a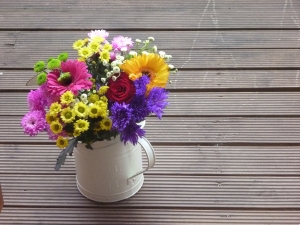 hard process at all. The first thing you should do is to grab a broom and dustpan and begin sweeping your deck. Sweeping frequently will help keep your deck clean. As you're sweeping, make sure to sweep all of the debris off of your low maintenance deck. Pick up any leaves or sticks that might be stuck within the cracks of your deck board. Composite decking material cannot be sanded nor refinished so if you see any stains on the deck, be sure to address them quickly so that they can be removed.
Composite Deck Cleaning
Next, scrub your deck with soap and hot water or composite deck cleaner. Use a deck brush while scrubbing the surface of your composite deck. The deck brush that you use should have soft bristles to make your deck even smoother.
Finally, rinse off your low maintenance deck using the water hose. Make sure all of the soap's residue is removed. If your composite deck has any marks on it, use nail polish remover, rubbing it in a circular motion, on a wet cotton ball to get it off. Once finished, allow your deck to dry.
Miles Bradley Building and Remodeling, INC specializes in building composite decks. If you're interested or have any questions, contact us at any one of our locations.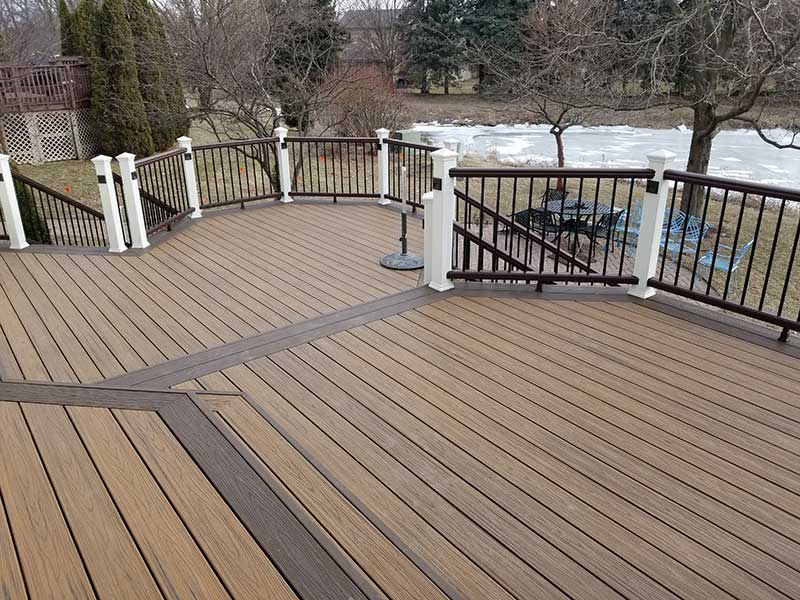 Fall is the perfect time to perform deck maintenance. Not only is the weather much cooler than the Summer weather but it is also the perfect time to perform safety checks before the Winter. Trex decking is incredibly low-maintenance and also hassle-free! Caring for Trex decks is extremely easy, especially in the Fall. Only occasionally you have to perform any maintenance. Here are a few simple tips on how to maintain your Trex deck in the Fall. 
Simple Maintenance Tips To Maintain A Trex Deck
Why Should You Get Trex Decking?
Trex decking is a hassle-free, low-composite, and eco-friendly decking material. Made from 95% recycled materials, Trex planks contain special three-sided shell protection. This allows the planks to retain its beautiful look for many years in the color of your choice.
Here at Miles Bradley, our distinguished installers are experienced and certified Trex Platinum Contractors. We know how to install Trex and make it look its best. To get your new deck installed, contact us today and request a free quote. We can't wait to hear from you!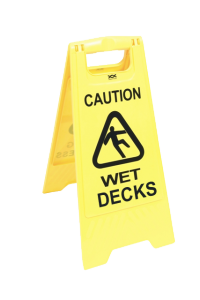 Are you worried about cleaning your composite deck before winter? Don't, it's easy! Although composite decking is very low maintenance, cleaning is important.  An exterior deck does require  a basic deck cleaning for composite decks. Ideal times to clean your composite deck are after installation and in the fall or spring.  You may purchase a composite deck cleaner at your local hardware shop.  If you prefer, you may use a combination of hot water and a soft bristle brush.
Cleaning Dirt and Debris From Composite Decking
For Dirt and Debris your deck should be sprayed with a hose to remove dirt from the surface. After you remove the loose dirt and debris from your composite deck use warm, soapy water and scrub with a soft bristle brush. This will allow you to remove the dirt and debris from the crevices of the embossing pattern.
It's important to be careful when using Chalk Lines on your deck. You must make sure you are using the right type of chalk. High performance chalk lines are likely to discolor a composite or PVC deck, we recommend using a dust off marking chalk like Irwin brand in purple you can find this at www.Irwin.com. If you accidentally snap a chalk line with permanent or bright chalk immediately scrub the line with soap and hot water to remove it.
Remove Grease, Oil, Mold or Mildew from Composite Decking
You definitely want to try to remove any Oil, Grease or Food stains on your composite deck before the winter comes. To remove these stains spray them off with a hose and use warm soapy water with a soft bristle brush.
Mold and Mildew is always possible. Due to it feeding on biofilm you want to remove as soon as you see it forming.
Last but not least when the time comes to remove Ice and Snow from your composite deck a plastic shovel may be used. It's safe to use rock salt or calcium chloride to melt the snow and ice from the deck surface.
If you need help or have any questions about cleaning your deck call us at 248-478-8660.
How Heat and Humidity Can Damage Your Deck
Here is the Midwest we are used to crazy weather patterns that can change at the drop of a hat, but our decks? Not so much. Summer heat and humidity can really do a number to your deck, especially if your deck is untreated or unsealed. Composite decks have their own challenges as well. 
We always recommend putting a protective layer on your deck, by staining or sealing it with a weather protective layer. This way your deck will have more longevity and be able to stand up to the elements. Or if you want you can negate the whole process by having a Trex Composite deck.
Heat Exposure
Damage can be done over time from heat, sun, and rain exposure. When it's hot out wood will shrink and dry out, which make it more absorbent to rain and liquids. This will absorb into untreated wood and cause swelling and buckling. This cycle of shrinking and swelling will cause wood to warp and buckle and can pull nails out from joints.
To prevent this we recommend putting a sealant on your deck every 1-2 years for the best result. This will help keep wood exposed to the elements dry and will minimize the warping.
Mildew and Mold
In the Midwest our humidity levels can get overwhelming, and this can affect your deck. Mold and mildew spores are constantly in the air, and normally aren't too much of a problem. When rain and high humidity get into the mix, this creates the perfect conditions for them to grow in the nooks and crannies of your deck. When this growth happens you will typically see it as discolorations or stains on your deck. These stains generally look black, brown or green and can spread and grow in the right conditions. This causes what is commonly referred to as mildew staining.
Once the stain has set into your deck you will have to either use a fungicide that is specially formulated for decks, or use a 1:3 ratio Bleach to water solution (vinegar can also be substituted for the bleach if chemicals are a concern) to clean your deck. Follow this wash by sanding and sealing your deck after it has had a good week to dry out in the sun.
If your deck has seen better days or could use a touch up we can help. We work with clients who have decks that have been damaged by the wear and tear these Midwest weather patterns. We'll even give you a free estimate. Click here to get yours.
Owning a wood deck can add to your home's outdoor beauty. With its warm and welcoming space, it could be used as the stage for fun outdoor activities. Wood decks have many perks to them, but being exposed to different weather climates can hinder it from being inviting. Learning how to properly take care of your wood deck can help avoid it from becoming weathered and damaged. These helpful tips will help to keep your wood deck in tip top shape.
Wood Deck Cleaning Tips
The summertime brings lots of outdoor events, but also warm, dry weather. Now is a great time to do an inspection around your wood deck. Pay close attention to any planters, downspouts, or anything close to sources of water. When inspecting your deck:
Look around for signs of rotting-this includes the stairs, the perimeter post, and on top/underneath the deck. Grab a flat-blade screwdriver and gently push it into the area that's being inspected. If you can push your screwdriver in about a quarter-inch or more, you most likely have rot.
Do an inspection of the ledger-pay close attention to this, as this is one of the most important pieces of framing because it attaches the wood deck to the house. If a ledger is damaged or broken, there's a huge possibility that your deck will collapse. Your deck's ledger should be attached with not just nails, but lag screws.
Be sure to check the remaining posts, beams, and joists-if you notice that any of the hardware is rusted, please make sure to get them replaced as soon as possible.
Look for rotted decking boards or cracks-not all cracks are threatening, BUT if you find any damage, replace the piece. If you choose to not deal with it now, overtime it'll get worse. It's better to be safe than sorry.
Inspect the railing-give your railing a good shake to make sure that nothing is loose. If you notice that your railing is damaged or loose, simply remove the fastener and fill in the crack with an exterior-grade adhesive.
Taking care of your wood deck will help it to look brand new again. Before making any repairs to your wood deck, be sure to properly wash it with a pressure washer to remove any wood fibers or dirt from it. If you are interested in getting a deck installed in your backyard or have any questions about your wood deck, please don't hesitate to contact us or you can fill out a free quote. Miles Bradley Building and Remodeling enjoys seeing our customers satisfied.