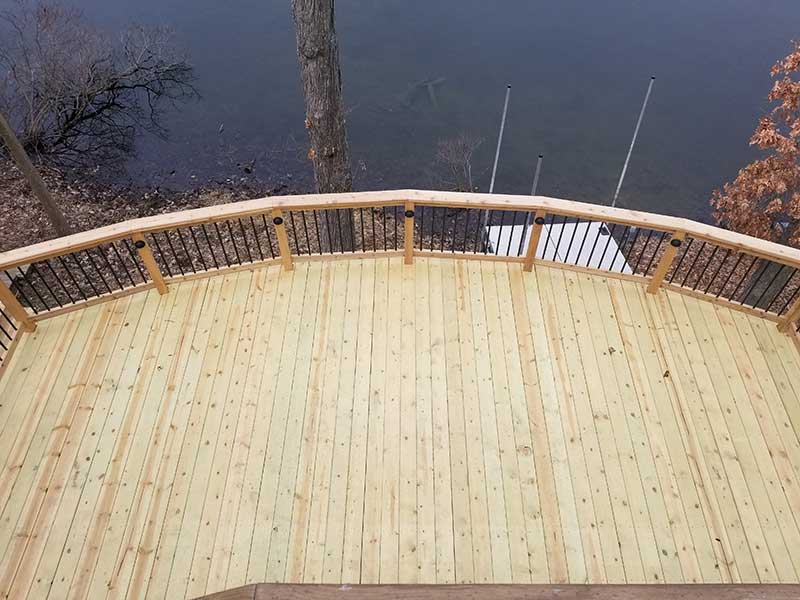 Lumber prices are too high. Although COVID restrictions have ended, the supply chain is still suffering. As a result, the current cost of lumber is sky-high. For people looking for lumber decks, you should be expecting to pay a large sum of cash and expect a long project timeline. However, there are other options besides lumber decks. In fact, you should be looking at composite decks.
Lumber Decking
Without a doubt, lumber is the default material for decking. After all, it has been used for decking for centuries. Although wooden decks have to be constantly maintained and stained, it is still in high demand. There is a natural look, feel, and smell that comes from wooden decks. When pressure treated, wooden decks can be very affordable.
However, the current supply chain shortage has made wood decks more expensive than before. As a result, the price of materials has escalated. Furthermore, the large demand for lumber has made it harder to get shipments in.
Composite Decking
While wood decking is traditional, composite decking is an excellent choice that is becoming more popular! Composite decking is crafted through organic and synthetic compounds. As a result, it is resistant to rot and decay. In addition, it is crack resistant and scratch resistant. Composite decks are also low maintenance and do not require staining. Instead, you can choose from a large variety of colors and types of composite decking like Trex.
Are Lumber Prices Too High? Get a Composite Deck
The price of lumber is not going down anytime soon. However, composite decks are a great alternative. At Miles Bradley, we install wood and composite decks! All of your decks are installed by professionals who have decades of experience. In addition to decks, Miles Bradley has other services and products for your customers. Contact Miles Bradley today to get a quote on our services!
Posted In: composite decking