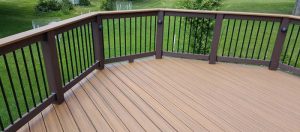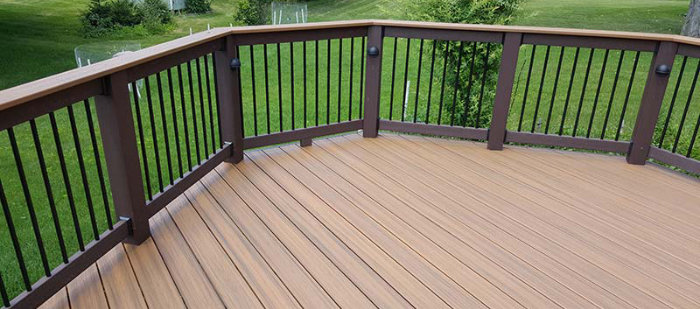 After 2020, I think we can all agree that we are relieved things are returning to normal. The state of Michigan is opening up and the restrictions are being lifted. Finally, you can interact with your loved ones and enjoy yourself freely. Now is the perfect time to relax outside on your deck. Don't have one? Don't worry! At Miles Bradley, we do local deck installations so you can enjoy yourself outside.
---
Deck Installations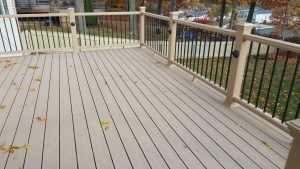 If you are getting your deck installed, it can be overwhelming. After all, you have never put in a deck before. What do you need to do? What do I need? How much will it cost me? Due to this, sometimes it can feel like your a chicken that lost their head. That is why hiring Miles Bradley will ease that stress.
Experienced Designers and Builders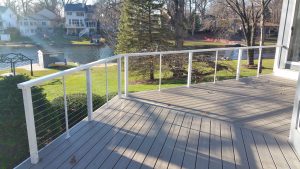 As a company, we will help design and build a deck beyond expectations. Meaning you don't have to worry about collecting your own material or coming up with a concept for your deck. We work one-on-one with our clients to make the deck design, so you can have the deck you need. Miles Bradley will make sure that your deck installation is handled with care. In addition, as contractors, we will get the necessary permits you need for the building. Our company is known nationwide as the experts in low maintenance decking and building products. Most of all, Miles Bradley has professional craftsmen, who can create custom decks and more!
High-Quality at an Affordable Price
While considering prices, people have decided whether to hire a contractor or do it yourself. However, a DIY deck doesn't have guaranteed quality. And even though DIY is considered cheap, it isn't always the case. Instead of risking quality for a good price tag, you should come to us. Miles Bradley is a certified Trex Platinum Contractor that promises to provide quality material and exceptional craftsmanship. Our professional carpenters know how to make high-quality deck instillations for your specific needs. Furthermore, our company provides competitive pricing to make sure you get the best deal possible. Alongside award-winning services, Miles Bradley gives you the best services for affordable prices.
Great Local Service
Miles Bradley has been serving all of Michigan and Illinois for over 25 years. Since 1991, we have been satisfying clients with our local services. Whichever state you are in, our Detroit and Chicago offices will help you get the service you deserve! While some people don't service the Chicago land area, we do! Without a doubt, Miles Bradley is able to fulfill your local needs.
---
Deck Installations and More!
When it comes to quality and affordable deck installations, Miles Bradley is the best in the industry. From design, materials, and service,  our company can assure satisfaction before and after your installation. However, Miles Bradley has many services. Railings, gazebos, trellises, and more are available! And all locally for your convenience.
So why settle? Contact Miles Bradley today to discuss what we can do for you! Already have an idea for your deck project or next addition? Then use our free quote form to get an estimate and start your project today!
Posted In: Deck Installation
Tags: deck installation MI, Deck Installers, local deck installation