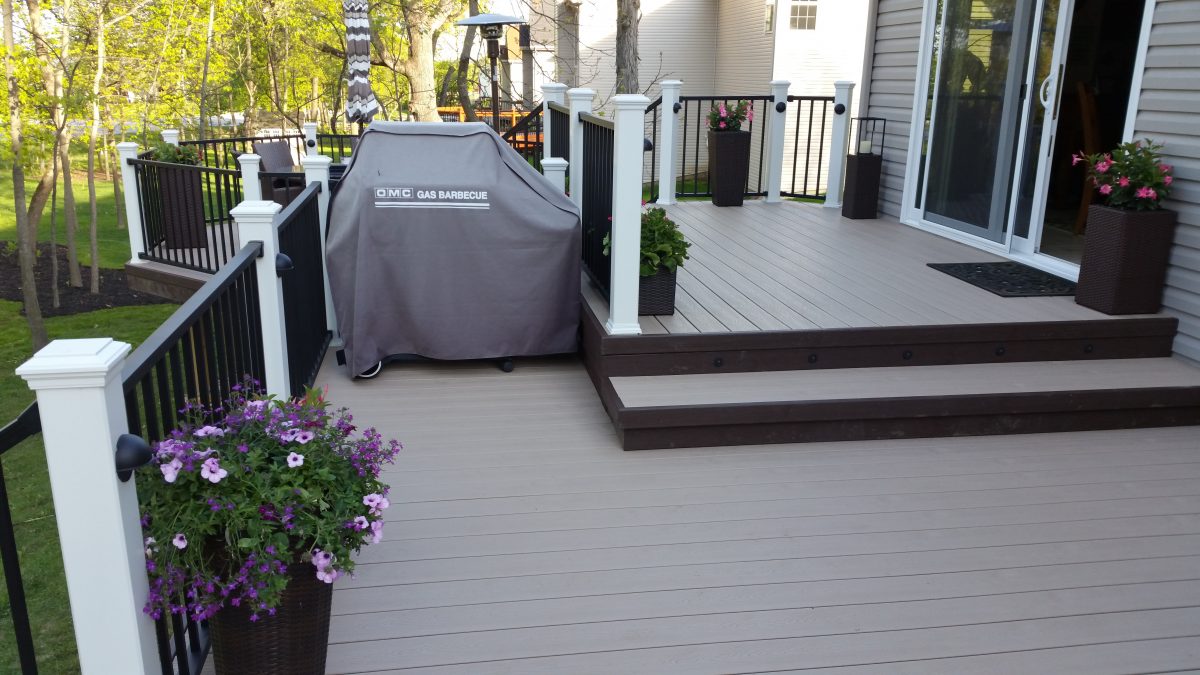 Winter and spring composite deck installations should be in mind. After the holidays, people can stop worrying about shopping and family and focus on other things. This is around the time when people start focusing on home repairs and upgrades. Miles Bradley can help you build your dream deck today! So, here's why you should get your deck installations from us.
Spring Composite Deck Installations
Miles Bradley does deck installation year-round. Through rain and snow, you can rest assured that our company will get your deck installed. But winter and springs are the best times to get quotes and get your deck installation? First of all, the winter season provides an opportune time for deck building. Work is slower during this season, allowing better openings. Furthermore, the damage to your landscape is less. The ground is stable during the winter, meaning less damage when the deck is getting built. Most of all, you do not have to wait to start enjoying your deck in spring. Your deck will already be built and ready!
Spring is also an excellent season to get a deck installed. While you might have to wait a bit longer to enjoy your deck, there are reasons why spring could be better. Spring's milder weather makes it an easier and ideal time for building. Furthermore, it is easier to stain and move wood around. However, you should consider doing your deck building during early spring. That was you can enjoy the rest of spring on your deck. However, you have decided what kind of deck you want.
Composite Deck
Miles Bradley builds decks out of different materials. Whether you want a wooden deck or a PCV deck, our company can build it. However, our low-maintenance, composite decks are our specialty! Many benefits come with owning a composite deck. All of these decks are made with wood-plastic material. Yet, you can cut, screw, nail, and install it like wood. It also gives the same natural look and feels like wood.
A composite deck can endure outside weather for years with no wear and tear. Unlike typical wood, it is more resistant to warping, weathering, and bugs. As a result, you will not have to deal with the process of removing and replacing uneven and rotting boards. In addition, these composite decks do not need staining, painting, or sealing. That removes a time-consuming and stressful process.
Miles Bradley offers a variety of composite deck materials to choose from, including Trex and Timbertech.
Get a Quote Today
This is the best time to get a quote and estimate for your deck-building project. You can get the best appointment times for installation before the spring-summer rush! Furthermore, it gives you time to think about the price and plan accordingly. For people looking for custom decks, this time allows you to collaborate with our experts to build your dream deck. Miles Bradley is ready to give you the best outdoor space. So, get a quote for winter and spring composite deck installations today!