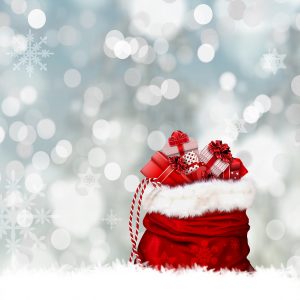 With the holidays quickly approaching, you may be wanting to get your home ready for company. When the family comes home for the holidays, many want to get their home in tip-top shape. This can be very overwhelming as "there's just so much to do!" We want to make sure you don't leave a few things off of your checklist, as well as give you a good place to start.
Getting Your Basement Finished
Having a finished basement gives you a great place to keep everybody in one place. When gathering for the holiday's spending time with each other is at the top of the list. (For some, it may be the delicious food.) But, regardless, having a finished basement is a great place to feed the family as well as keep them all entertained.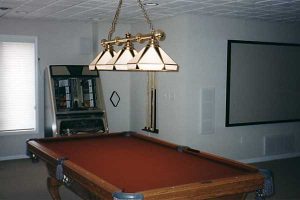 For some Oakland County residents, finishing the basement may just mean doing the rest of the laundry, cleaning the carpet, and dusting off the bar. For others, a little more work may be needed. You may actually need our help to finish the basement! It may not be too late for you to contact us and get your basement remodeled or finished and ready for holiday company!
Clean Your Deck for guests
Yes, we know the holiday season is pretty cold. But your guests may want to step outside for some fresh air. While they are standing out on your deck looking around at your beautiful home, don't you want to show off your beautiful wood or composite deck? If it is caked up with wet leaves, ice, or snow, all you are doing is hiding its beauty! We have some great tips on cleaning your deck off for the family that is home for the holidays! Whether composite decking or wood decking, know the proper ways to clean a deck during winter.
Save on Home Improvements Before & After the Holidays!
If you do need to have your basement finished, or want to have a deck built this winter, contact us now. Offseason deck building can save you a lot of money! We work in the cold and if you act soon we can get before the New Year. If not, we still work during the coldest months and it will save you on costs. Now is the perfect time to call and schedule a consultation with the Decksperts at Miles Bradley!
Want to outfit your game room or basement with a pool table, shuffleboard, tables, or stools? Visit our friends at Sunny's Pools & More at their Waterford or Macomb stores. They have some great stuff and low prices in the winter as well!
When the leaves change and back-to-school ensure you may have a few home renovations still on your list from the summer. While you may think that fall isn't an ideal time to add "Hire a company to build my deck" to the list, you couldn't be further from the truth! Fall is a great time to have your deck inspected, repaired, or build from the ground up! With the holiday season ramping up, hiring a deck building company in the Metro Chicago and Detroit area will help save your sanity and time this fall.
We here at Miles Bradley have been building decks in the fall (and even the winter) for years!
Installing a deck in the fall is a good alternative to installing a deck in the summer for many reasons. So if you've had to put off your dream deck installation this summer, fret not!
Why Fall is a Great Time to get a Deck Installed:
-Frost Hasn't Set in Yet
Since the ground hasn't quite frozen yet, fall is a great time to install the outdoor deck or patio. Posts can still be put into the ground and a deck can still be built before the frost sets in and the ground becomes hard.
-We're Less Busy!
Summer is our peak season, and we are stretched thin as a business. In the fall the deck-building season slows down
-You'll be able to Enjoy the Fall, Outdoors
Getting out and enjoying the great outdoors from the comfort of your backyard is a gift all its own. Enjoying the brisk fall nights with
Give the Gift of a Deck For The Holidays!
Why not give your loved one the gift they've always wanted? Putting your down payment on a new Trex deck can ensure that your following spring and summer is going to be spent outside with friends and family!
So why wait to get the deck of your dreams? Contact us today!
October is here, which means Halloween is coming up! Many homeowners get into the Halloween spirit by decorating their homes with spooky decorations. Whether you are hosting a Halloween party, or just want to show off your spirit, incorporating your deck into your ideas can add a great touch! Check out some of our great "deck-o-rating" ideas:
Mums and pumpkins up your stairs to your deck. Create a unique design by rotating their pattern! If you have deck lighting, this will even look great at night
Utilize the steps– Using the steps to your deck; add rubber spiders and webbing, but make sure they are safely on the back or sides.
Carved or Painted Pumpkins-  There are many creative ways to use pumpkins as decoration. You can drill holes in special patterns and add a candle to shine through, or if you have a squirrel problem, painting maybe your best option! This is also a great way to get the kids involved in the decorating process!
Spooky Skeletons- If you are looking to add a little fear factor to your deck during the Halloween season, you can purchase plastic skeletons that can be maneuvered however you like. Bend the joints of the skeleton to make them look as if they are climbing up your deck or onto your home. You can add fog, lights, or gravestones to enhance the look even more!
These are just a few of our ideas on how to decorate your deck for Halloween. We have shared much more DIY-inspired ideas for patios, porches, or decks on our Pinterest page. Be sure to check them out and share some of your favorites!
We would love to see what you have come up with this year! Be sure to share your Halloween-inspired decorations on our Facebook page!
Fall Deck Building in Michigan
Fall is a great time to have a deck built in Michigan. Because temperatures are dropping and building conditions aren't so "perfect," you can save tons of money on your build! With the demand lower in the fall or winter months, you can save nearly 20% with an offseason build, talk to our professional deck builders today for more information!
Celebrate the Holidays in Downtown Detroit or Chicago!
On behalf of Miles Bradley, we would like to wish you happy holidays. We appreciate your business and we look forward to spending another year servicing you.
Here is a list of things to do in Chicago or Detroit during the Christmas season.
Fun Things to do in Chicago during the holidays
The Nutcracker
The Nutcracker during the holiday is a must-see. The production of The Nutcracker is being put on by the Joffrey Ballet Company at the Auditorium Theatre in Chicago, Illinois.  The performance will be running from December 5-28th, 2014 at 2:00 pm and at 7:00 pm.
Holiday Lights Segway Tour
Visit downtown Chicago during the holiday season on Segway. During the Segway tour, you will visit the Christkindlmarket, Christmas Tree at Daley Center Plaza, and the holiday lights at Millennium Park and Chicago's Theatre.
Fun Things to do in Detroit during the holidays
Wayne County Lightfest
The Wayne County Lightfest is the longest and largest show in the Midwest. It is running from now until December 31, 2014, but closed on Christmas Day. It features over four miles of holiday light displays.  The entry fee is $5.00 per car.
The Rink at Campus Martius Park
Ice skate in the heart of downtown Detroit at Campus Martius Park. This seasonal ice skating rink is open from now until March 1, 2014.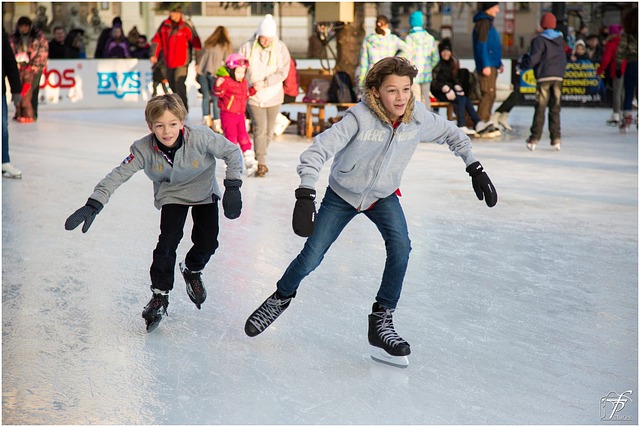 Have a great holiday!
Contact Miles Bradley for a quote. We are your affordable deck builders for multi-level deck buildings or pergolas or trellises that are low maintenance.