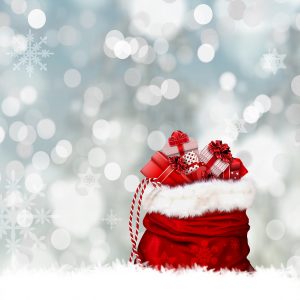 With the holidays quickly approaching, you may be wanting to get your home ready for company. When the family comes home for the holidays, many want to get their home in tip-top shape. This can be very overwhelming as "there's just so much to do!" We want to make sure you don't leave a few things off of your checklist, as well as give you a good place to start.
Getting Your Basement Finished
Having a finished basement gives you a great place to keep everybody in one place. When gathering for the holiday's spending time with each other is at the top of the list. (For some, it may be the delicious food.) But, regardless, having a finished basement is a great place to feed the family as well as keep them all entertained.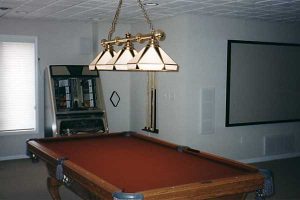 For some Oakland County residents, finishing the basement may just mean doing the rest of the laundry, cleaning the carpet, and dusting off the bar. For others, a little more work may be needed. You may actually need our help to finish the basement! It may not be too late for you to contact us and get your basement remodeled or finished and ready for holiday company!
Clean Your Deck for guests
Yes, we know the holiday season is pretty cold. But your guests may want to step outside for some fresh air. While they are standing out on your deck looking around at your beautiful home, don't you want to show off your beautiful wood or composite deck? If it is caked up with wet leaves, ice, or snow, all you are doing is hiding its beauty! We have some great tips on cleaning your deck off for the family that is home for the holidays! Whether composite decking or wood decking, know the proper ways to clean a deck during winter.
Save on Home Improvements Before & After the Holidays!
If you do need to have your basement finished, or want to have a deck built this winter, contact us now. Offseason deck building can save you a lot of money! We work in the cold and if you act soon we can get before the New Year. If not, we still work during the coldest months and it will save you on costs. Now is the perfect time to call and schedule a consultation with the Decksperts at Miles Bradley!
Want to outfit your game room or basement with a pool table, shuffleboard, tables, or stools? Visit our friends at Sunny's Pools & More at their Waterford or Macomb stores. They have some great stuff and low prices in the winter as well!
Have you been sitting on remodeling your basement? Renovating your basement will not only add value to your house but also gives you additional livable space for you and your family. Imagine what you could do with all that extra space in your home. Here at Miles Bradley, we can help you create your ultimate entertainment center, game room, or man cave from your dingy basement. We will help frame, insulate, and get your basement into a livable state for you and your family.
Finishing the room DIY can be overwhelming and drag out for months. Between codes, proper licenses and just finding the time to do it, you might as well hire a professional. We can help you get the space you've always wanted as we are a fully licensed and insured contractor. We'll take your old unfinished basement and help you design the basement of your dreams.
Finish your Michigan basement with Miles Bradley!
If you've never heard of the term "Michigan basement" we can paint you a picture: inhabitable. Hiring a professional contractor to finish your Michigan basement is a great way to make more room for your family. Whether you're increasing your family size and need additional room or just better storage space for your stuff, we can help. We've helped finish basements to guest rooms, storage space, and the best place to catch the game with your pals.  
Does your home have a second level that could use a deck? No problem! We can help create a "walkout" for your "Underdeck" from your basement area! No more wondering where you can entertain guests in a covered shaded area. Here at Miles Bradley, we help homeowners get the most out of their space. We'll even help you with your outdoor home renovation plan! Simply contact us and we'll give you a free quote and consultation! Contact us here
Have you ever wanted to transform your basement into an area to entertain guests or spend time with the family? A finished basement can add value to your home as well as offer a great space for you and your family.
Transform that dark and dank basement into somewhere you enjoy hanging out. You can turn your basement into a family room, home office, game room, man cave, or guest room. A finished basement offers the most value per square foot compared to any other space-increasing projects.
If you are looking for a great space to have the guys over to watch the big game, a finished basement can really benefit you. There are tons of options for your basement, why not make it the room you always wanted? Do you find yourself waiting to use the bathroom in your house?
With a finished basement, you can choose to add an additional bathroom. Having that extra bathroom can really help with a large family. Or in some cases, it turns into his and her bathroom. As you can see there are a lot of options for a finished basement, so you should next ask who can do it for you?
Miles Bradley Finished Basement
Not only is Miles Bradley the leading deck builder in the Midwest, but they can also provide services to finish your basement. We can give your basement a professional look. At Miles Bradley, we can offer financing to help pay for your new basement.  Contact us today and one of our skilled professionals can discuss your options for your basement.
Our skilled, experienced, professional installers can help you get the basement you always wanted. Give us a call in Michigan at 248-478-8660 or in the Chicago area at 847-920-7601. Miles Bradley can turn your boring basement, into a great area you will really appreciate!