Did you spend your summer wishing you had a better seating area outside your home? Imagine sitting outside and not having to run indoors when the rain started to fall or a chill takes over the air. Having a screened enclosure or 3 season rooms will not only increase your homes value but offer covered seating all year long, or for at least three seasons. It's something for all your family and friends to enjoy.
There are two common types; covered and enclosed seating in Michigan. Homeowners in Plymouth or Novi are adding 3 season rooms or screened enclosures throughout the year. Did you know that you can save big on construction cost of a screened enclosure or three season room during the off season? Check out our current specials for more incentive!
3 Season Rooms or Screened Enclosures
Determining whether you want a 3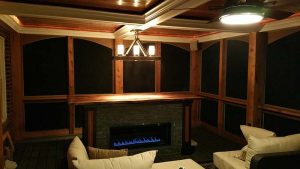 season room or a screened enclosure is based on your needs and preferences. A screened enclosure is just that, an enclosure that is screened in. The screens allow for airflow and lighting throughout the seating area. A 3 season room is very similar, although instead of screens, there are windows. Some homeowners opt into convertible screened enclosures. This allows for a screened enclosure to be converted to a 3 season sun room during the cooler months.
With any type of enclosed seating, whether 3 season room or screened enclosure, you can have full customization to fit your needs and desires. Many homeowners choose to have custom lighting, TV's, or custom rail lighting installed. Your contractor will discuss all available customization options with you to make sure your enclosed seating space is just how you would like it. View our 3 season rooms board on Pinterest!
Miles Bradley has been constructing screened enclosures and 3-season rooms in Plymouth or Novi for years. If you need help determining which type of room is right for you, speak to one of our professionals today. Contact us today to find out just how much you can save with off season building!
Trex Deck Builders Wixom, Novi, Commerce Twp, South Lyon, Orchard Lake
Here at Miles Bradley, we're more than just a great deck builder! We can also build your dream 3 season room, patio, or custom pergola in the Metro Detroit area. Check out these local custom project built by Miles Bradley.
Location: Wixom, MI
You can see this custom made 3 seasons room was just the touch this house need to be able to enjoy Michigan's seasons while in the comfort of their own home. Finished off with cedar and T&G trim that made this custom order have the warm finishing touches it needed.
Final Price: $30,000
---
Location: Novi, MI
This three season addition has taken the indoor/outdoor room to the next level. They added a gas fired fireplace and an indoor bar to entertain guests in style. They added coffered ceilings, lights, and fans to make their porch into the main place to be in any of the seasons!
Final Price $38,000
---
Location: Orchard Lake, MI.
This little walk out deck was just what this house needed to finish off their stone patio. You can see how the bent glass rail compliments the house and the stone patio. They wanted a low maintenance Trex deck so they wouldn't have to worry about regular maintenance on their deck. The Trex Transcend decks are made for customers who want a deck that won't succumb to the wear and tear that our Michigan seasons can produce. Read more about them here.
Final Price: $20,000
---
Location: South Lyon, MI
The property owners of this walkout level screened in porch had a view, and they wanted this addition to compliment it. We were able to add on the multi-level deck with the Trex Transcend Deck system with rail steps so they didn't have to worry about cleaning or fading. This deck created space to be in the winter and space outside for the warmer months. We loved it!
Final Price: $50,000
---
Location: Commerce, MI
We do more than just decks! Here you can see an elegant cedar timber pergola with round columns that we built for this client in Commerce Michigan. We wanted to upgrade their outdoor experience and give them the best service in the process.
Final Price: $10,000
So if you want to create the deck of your dreams let us help!
Creating Weatherproof Storage Space Under Your Deck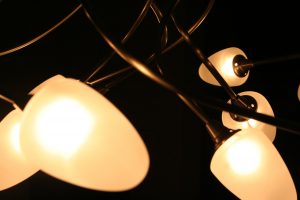 Seasonal decorations are always a fun way to change things up and spice up any living space. But while you're decorating your interior space for the holidays, don't forget your outdoor spaces as well. We're talking about perking up your deck for the holidays, and what better way to do that than with some festive lights!  We offer custom lighting that can brighten up your festivities, and make your deck that much safer. If you would like a more temporary solution, Christmas tree lights and outdoor decorations will make you the envy of the neighborhood.
What to do to with all those decorations once the celebrations are over? We're sure you're running out of space to store all of your holiday decoration and could use some help figuring out new space.
One of the easiest ways to get extra storage space is by utilizing the space you already have. We are talking about the space you may have under your deck. If you have a deck that is high enough off the ground we can turn that old unused space into a weather proof storage area for your seasonal decorations, deck furniture, and any other items your garage doesn't have space for.
We will create the perfect environment for you that will be properly sealed and prepared for those Midwest winters. This includes a drainage system and insulation so you don't have to worry about your items being exposed to the elements. We know that a harsh winter could be on our horizon, so make sure your storage spaces are ready for it.
Contact us today to ask about our storage spaces and find out how you can utilize that unused space for your storage needs!
With Winter finally trailing off, Spring is well on it's way. Warmer temperatures mean more time spent outside and on our decks… that is if you have a deck.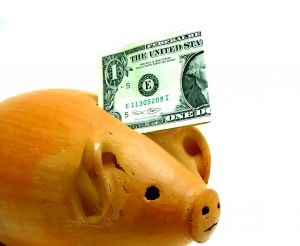 Miles Bradley understands how the simple joy of having a deck can bring families together and create memories that will last forever. They want to give you one last chance to catch the great savings of getting your new deck built in the winter. You can save money on any project! Whether you want a new deck built, a pergola, trellis, or even a gazebo Miles Bradley will enhance your landscape!
Don't wait until it is too late to save big. Get a jump on preparing your home for the spring sunshine. For a limited time Miles Bradley is offering 10% off of any project for your home. Whether you live in Chicago, Illinois, or Detroit, Michigan you can enjoy theses wonderful savings. If you are looking for a high quality deck builder, look no further Miles Bradley is ready to take on your project!
For estimates or questions concerning your project contact Miles Bradley today!
During the Spring and Summer months we all like to sit on our decks and enjoy the beautiful weather. But, when the sun is at its prime it can get uncomfortable and complete shade can make you chilly. The perfect solution is a pergola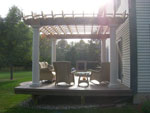 .
With  pergolas, you can enjoy the perfect combination of shade and sun allowing you to be comfortable all day long. But that is not all a pergola can be used for. They are a great option for enhancing your garden space, creating privacy, and believe it or not, increasing home value.
Pergolas are completely customizable. You can choose the type of wood used, whether you want a curved or flat roof, or the size of the wood used. Keep in mid the larger planks you use the more shade you will create for yourself.
If you are interested in increasing your home value with the creation of a pergola, Miles Bradley wants to help you! They have just extended their holiday coupon until February 1st. So, call today and schedule your building date!