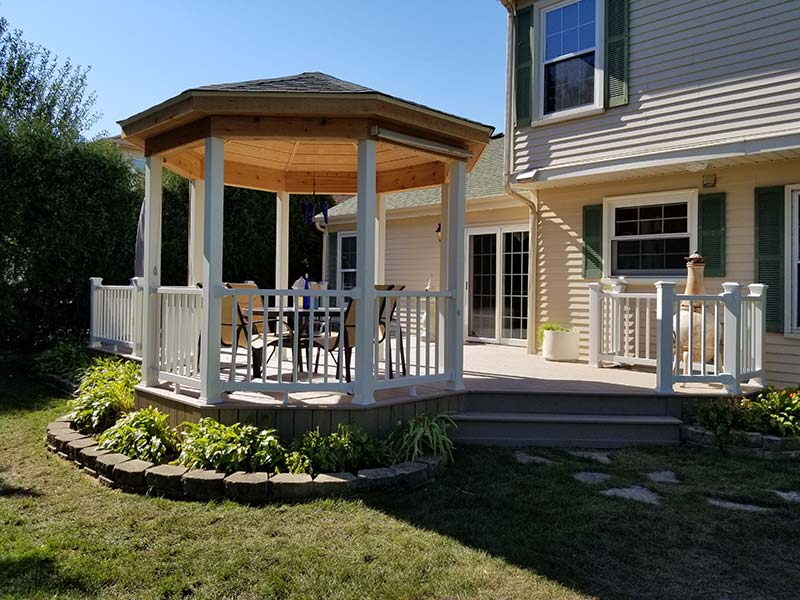 Do you know 4 great uses for a gazebo? Gazebos makes anyone's backyard or outdoor space into welcoming place. If you have been considering adding this landscape structure to your outdoor area, you will definitely want one after learning some of these amazing uses! Any gazebo with be the centerpiece of your backyard and garden space. So, let's find out the best ways to use this centerpiece!
Garden Gazebo
When it comes to gardens, gazebos can bring the entire area to life. These pavilion-like structures make a great feature in a garden space because it can form a centerpiece for plants to surround. Furthermore, gazebos come in different designs, allowing owners to grow climbing plants. You can even add features to the design to have growing areas for plants. In fact, you can use the gazebo for potting plants to be used in the garden.
Spa Shelter
Hot tub spas are always a desirable feature for any backyard. Nothing is better than relaxing in a spa under a starlit sky. While you could have your entire spa directly out in the sunlight, having a structure around the building will prevent wear and tear from exposure. Furthermore, on those less than stellar nights, a beautifully designed gazebo can make up for any cloud sky.
Outdoor Living Area
Outdoor living areas are essentials for the summertime and other events. Most people's patios have a living furniture for people lounge and interact or a full dinning set. Gazebos provides shade from the sun and cover from weather. Furthermore, it provides an excellent division between being in the backyard and being in the living area. In addition, you can have a gazebo installed on your patio, adding to your existing outdoor space.
Weddings
One of the original uses of gazebos was to provide a space for a garden wedding. Nothing is more romantic than saying vows in a beautiful garden underneath a wonderfully constructed gazebo. You can use your gazebo for small or large ceremonies for private wedding celebrations or parties. In addition, it can provide an amazing, intimate location for people closest to you.
Build a Gazebo at Miles Bradley
These are just 4 great uses for a gazebo. There are plenty of other ways to take advantage of outdoor structure. At Miles Bradley, we provide gazebos and other products to optimize your outdoor space. The specialists at Miles Bradley have decades of experience in providing the best in full-service design and building services. So, contact us today!
Posted In: Gazebos
Tags: gazebo, gazebo built Michigan