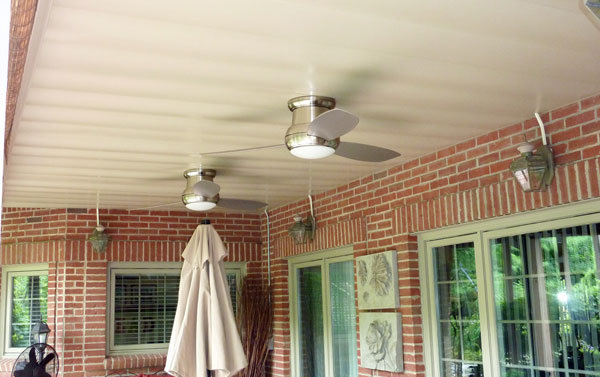 When it comes to entertaining guests and storing your outdoor equipment, more outdoor storage is a necessity. Between kids sports, BBQ equipment, lawn maintenance equipment and other things storage is at a premium when comes to your back yard. At Miles Bradley Building and Remodeling, we can build you the perfect dry space to store all your belongings.
Outdoor Storage and Under Deck Storage
If you enjoy having friends and family over and entertaining guests then a beautiful composite deck is the answer for you. These beautiful Trex decks, keep their beauty all year long with little to no maintenance. One of the great options for these decks is to have an under deck storage area built. With this big dry area, you can add outdoor storage or seating areas for guests the options are limitless.
One option people like to do is add a nice outdoor ceiling fan and comfortable patio furniture set. In addition, people like to have their BBQ and tools therefor outdoor cooking even when it is raining. Of course, large storage bins and containers are always useful as well to keep all the kids sports equipment in.
Deck Options
When it comes to your under deck storage and all your deck options, the experts at Miles Bradley can explain them all. No matter if you want a low maintenance composite Trex deck or a natural wood deck, we can help.  We can help you decide on the look and color of your new deck.  Another great look for your yard is an enclosure or gazebo. Looking for a great place to put your new hot tub? Let Miles Bradley build an enclosure for you so you can enjoy your privacy.
When it comes to deck building, we service all of Michigan and the Chicago area. If you are in Chicago give us a call at 847.920.7601. For the Metro Detroit area call 248.478.8660 or use our easy quote form!
Creating Weatherproof Storage Space Under Your Deck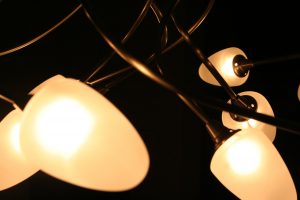 Seasonal decorations are always a fun way to change things up and spice up any living space. But while you're decorating your interior space for the holidays, don't forget your outdoor spaces as well. We're talking about perking up your deck for the holidays, and what better way to do that than with some festive lights!  We offer custom lighting that can brighten up your festivities, and make your deck that much safer. If you would like a more temporary solution, Christmas tree lights and outdoor decorations will make you the envy of the neighborhood.
What to do to with all those decorations once the celebrations are over? We're sure you're running out of space to store all of your holiday decoration and could use some help figuring out new space.
One of the easiest ways to get extra storage space is by utilizing the space you already have. We are talking about the space you may have under your deck. If you have a deck that is high enough off the ground we can turn that old unused space into a weather proof storage area for your seasonal decorations, deck furniture, and any other items your garage doesn't have space for.
We will create the perfect environment for you that will be properly sealed and prepared for those Midwest winters. This includes a drainage system and insulation so you don't have to worry about your items being exposed to the elements. We know that a harsh winter could be on our horizon, so make sure your storage spaces are ready for it.
Contact us today to ask about our storage spaces and find out how you can utilize that unused space for your storage needs!