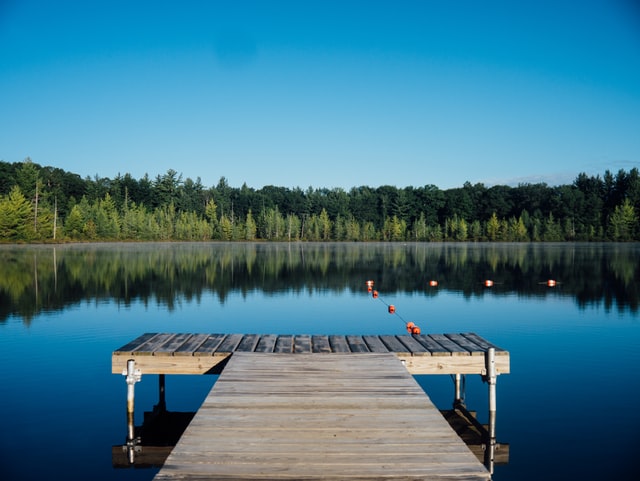 When you live on the lake, home decks can be a wonderful addition to your home. Living on any shorefront, you want to experience the full view of the lake and more. So, you need to have a place to embrace the full wonders of living on the lake. Just like with other decks, the deck can add something special to your home. Furthermore, it can increase your quality of life!
Reasons to Have Decks at the Lake
Many of the reasons to have a deck on the lake is the same as getting any other deck. Decks can be an amazing investment by adding value to your home. It can provide additional living space and a new area to relax. Furthermore, it allows you to spend more time outdoors. This is especially important when you live on the lake. After all, you are not able to get full use of your property. Most of all, it gives you an area to enjoy quality time with friends and family. You can enjoy the full view of the lake alongside your friends and family.
Types of Decks/Docks at the Lake
So, what types of decks and docks can be built at the lake? First of all, let's talk about the materials that can be used in conjunction with a dock. Out of all the materials used, cedarwood and PCV wood is popular. Just like regular decks, these materials give the natural feeling of wood. All the while, they also have different pros and cons. At Miles Bradley, we build wood and composite decks made out of the same material. As for dock options, there is a large number of designs. These designs include:
Floating Dock
Stationary Dock
Combination Dock
Lift-Up Dock
Permeant Dock
Lake Home Decks at Miles Bradley
If you are looking for lake home decks, then contact the professionals at Miles Bradley! Our company has full-service custom design and building deck builders, who can help you create your dream deck. If you need a custom deck to match your dock or a replacement, then you can rely on our professionals. We are licensed and insured, meaning you do not have to worry during the entire building progress.