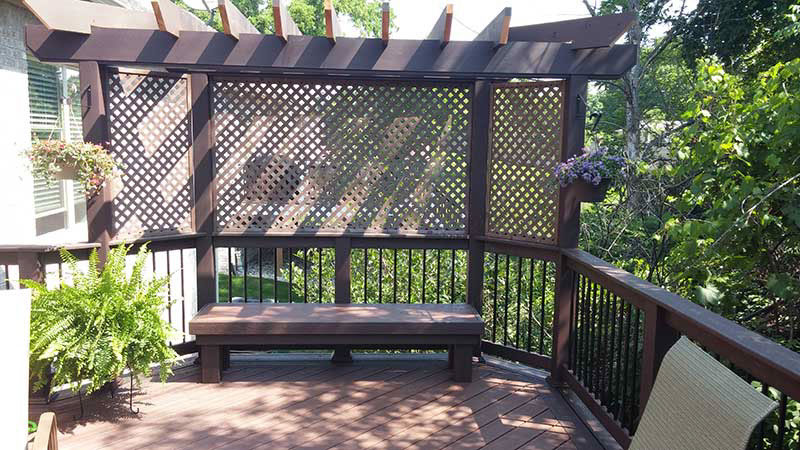 As a homeowner, we tend to want to spruce up our yard over time. Each year adding a little improvement here and there. If you are looking to improve your backyard space in a custom, low-cost way, pergolas or trellises may be perfect for you.
If you enjoy the vines and harvests that nature can give you, adding a trellis is a way to show their beauty. Providing a controlled climbing atmosphere so they do not completely take over your space. Perfect for tomato or grapevine growing, a trellis may be a perfect solution to your garden space as well.
Trellis or Pergola
If you like a more clean-cut yard and prefer something a little different, a pergola may be your best option! A pergola is a structure that provides a semi-shaded area where you can relax, or even use for design. Regardless of what you use it for, having a beautiful pergola can help increase your home value!
With two locations, in Farmington Hills, Michigan, or Chicago Illinois, Miles Bradley wants to help you love your yard space. We will guide you through each stage from customizing your deck, pergola, trellis, or even a gazebo. Contact us now as the building season is underway! Finally, no matter what time of year it is Miles Bradley Building will provide you with the best building solutions for your yard.