The days of walking around our deck barefoot are over, but did you count how many splinters your old deck gave you this summer? Believe it or not, the type of material used when your deck is built can have a huge impact on how well or how long your deck will last. From wet to dry, hot to cold, or summer to winter, understanding decking material can make the difference of a deck lasting just 5 years, to a deck lasting 20 or more years!
The various weather conditions Michigan has to offer can take a toll on your deck. How do you know the winter snow or standing ice or water won't ruin your deck? Have you heard about cedar decks? Here are some reasons why we recommend cedar decks to Michigan homeowners;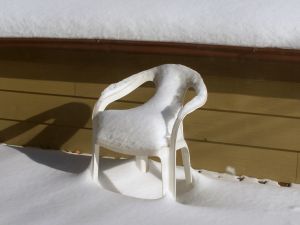 aesthetically pleasing appearance of natural wood
resistant to moisture
cheaper alternative to composite decking
designed to protect against the unkind elements of the winter season
To save big on having your custom cedar deck built, be sure to schedule your deck build in the off season. Winter deck building is the perfect time to get great discounts, and allows you to use your deck on the very first day of spring!